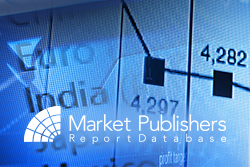 London, UK (PRWEB) February 28, 2014
Market Publishers Ltd is happy to become a media partner of the Water Security Summit: Asia 2014, due to be held on 23 and 24 April, 2014, in Kuala Lumpur, Malaysia.
Currently under threat, water security has become a thorny issue and key requirement for sustainable development in the Asia-Pacific region. The ever-rising damaging effects of droughts and floods, urbanization, toxins' uncontrolled release into natural waters, groundwater extraction and climatic changes have raised awareness and alarm in the region. The mushrooming human population requires more natural resources to satisfy their basic needs, such as hygiene, drinking, and farming. Current water planning and management solutions have become inadequate regarding these high-level demands for water.
Amid clashing requirements to water resources for different uses, integrated water resource management (IWRM) and sustainability is essential to enable the ongoing provisioning of secure water supply services. Attaining water-based power objectives, fulfilling soaring industrial water requirements, preserving water quality, enhancing agricultural water productivity, among others, are the ever-growing challenges being faced by the Asia-Pacific nations today.
The effects of water scarcity – be they economic, social or political – are currently all pervasive; and the consequences of water-related disasters exacerbated by climatic changes are real, too. As a result, the Aid & International Development Forum (AIDF) and the Economic and Social Commission for Asia and the Pacific (UN ESCAP) have organized the Water Security Summit: Asia 2014, targeted to bring the issues of economic opportunity, water and resources management, and ecological sustainability to the agenda in an engaged and cumulative environment.
Event Details:
Water Security Summit: Asia 2014
Date: April 23-24, 2014
Venue: Putrajaya International Conference Centre, Kuala Lumpur, Malaysia
http://marketpublishers.com/events/AIDF_and_UN_ESCAP_water_security_summit_malaysia_asia_2014.html
This year's Event will draw together water management industry leaders, representatives of non-governmental organisations, the UN members, investors and delegates from private sector companies with a focus on sustainability, assistance and development in the water industry to deal with the influence of water-related disasters, sanitation, sustained water management, conflicts in water resources and associated farm irrigation systems, and a lot more.
Themes to be Addressed at the Summit Include but Are NOT Limited to:

Water in Green Growth and Water – Food Energy Nexus
Emergency Water Management
Sanitation and Waste Water Management
Water supply for Rural and Vulnerable People
Water Governance and Pathways for Collaboration
Sustainable Water Resource Management
Water Financing and Investment Opportunities
Partnerships
Keynote Speakers:
Rae Kwon Chung – UN ESCAP,
Dr. John Dore - AUSAID,
Trevor Davies – KPMG,
Amnat Barlee – The Thai Red Cross Society,
Jack Sim – WTO,
Vinod Thomas – ADB.
Please note that Market Publishers' registered customers are eligible for special discounts.
Enter Promo Code AIDF38 to receive a discount.
To register at MarketPublishers.com please visit our Registration Page.