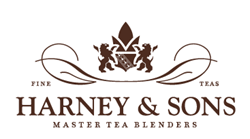 (PRWEB) March 02, 2014
Harney & Sons Fine Teas celebrates 30 years and three generations of master tea blending with the launch of Harney & Sons Fine Teas individual serving tea capsules. As a family-owned and -managed company, Harney & Sons continues to provide new and innovative ways to enjoy their classic tea.
This year, Harney & Sons puts their mark on the individual serving tea capsule. Their capsules deliver the same great flavor and aroma customers have come to expect from Harney & Sons Tea. Capsules are designed for all Keurig® and K-Cup® machines and are 98 percent recyclable. Their Cool, Peel and Recycle technology allows tea drinkers to easily peel off the capsule after cooling, and recycle the capsule filter.
Tea drinkers can now enjoy Harney & Son's most beloved teas in the convenience of the individual tea capsule. They offer four Harney blends from their Classic Collection in 24-count boxes: Paris, Egyptian, Chamomile, Hot Cinnamon Spice and Tropical Green, as well as four blends from their HT Collection in 16-count boxes: Green Tea with Coconut, Earl Grey, Peppermint Herbal and Hot Cinnamon Sunset. Capsules are available for purchase at Harney.com.
Thirty years later, John Harney's small home-run business in Salisbury, Connecticut has turned into a global operation. Now headquartered in Millerton, New York, the company fills 90,000 square feet of warehouse space, and employs more than 170 people, making it one of the largest employers in the Hudson Valley. The company sources, blends and packages their own products from start to finish. Harney & Sons continues to grow with three generations working together to preserve the family's tradition of fine tea.
About Harney & Sons Fine Teas
This year, Harney & Sons Fine Teas celebrates 30 years of success. With three generations dedicated to the family business, they specialize in delivering high-quality teas and tea products to their customers from the tea garden to teacup. Their goal is to bring the exotic aromas and refined tastes from around the world to tea drinkers as an affordable luxury.