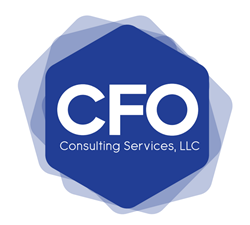 Bohemia, NY (PRWEB) March 03, 2014
CFO Consulting Services, an outsourced CFO services provider, explains three ways for businesses to defend against risks.
According a to a February 10th article posted in the Journal of Accountancy titled "Five Key Defenses Against Risk," many companies often struggle with important questions such as if they should pursue an acquisition or invest in a new product line or foreign country. These are big risks that could be detrimental to a business if not planned for properly. The article says there are five ways to defend against risk: setting a strong tone for the company, implementing assurance functions, taking ownership/mitigating risk, having a solid escalation process, and creating a framework to evaluate risk.
Lawrence Teicher, founder of CFO Consulting Services, says while all five tips can help defend against risk, there are three that can really set businesses up for success:
1. Set a strong tone for the organization. "A strong tone at the top of a business is key," Teicher says. "By asserting and communicating the values and ideas to employees and customers, you create a culture that mitigates risk."
2. Implementing a solid escalation process. "By allowing employees to report problems without fear of retribution, you create an environment for openness and the free flow of ideas and concerns," Teicher says.
3. Hire and train your executives in risk management. "Sometimes it's necessary to assign a key person to identify, evaluate and, manage higher risk situations," he says. "The person you select needs to be able to operate with authority and without regard for internal politics. In this way, you can be reasonably assured that you have someone dedicated to mitigating risks working in the company's best interests."
Teicher says the best way to minimize risk is through proper planning and feedback. "By establishing controls and compliance mechanisms, the communication and timely feedback needed to mitigate risks before they get out of control is enhanced," he explains.
CFO Consulting Services, LLC provides outsourced, part-time CFO services on an as-needed basis to both small and mid-sized businesses located in the NY metropolitan region. Founded by CPA and financial expert Lawrence Teicher, CFO Consulting Services follows four main principles: independence, objectivity, competence and confidentiality. These core values have led its clients to achieve lasting success in their businesses.
#####