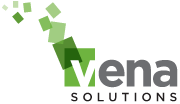 This partnership will greatly benefit hundreds of international clients
Toronto, Ontario (PRWEB) March 03, 2014
Vena Solutions, a provider of unique, web-based software that transforms Excel into a full-scale enterprise solution, is pleased to announce that it has partnered with two of South Africa's foremost technology services companies, Zetta™ and PaCE Services.
Both Zetta™ and PaCE Service support leading African organizations across a variety of industries, including financial services and insurance, mining, chemical, oil and gas, sugar, materials handling, paper, infrastructure and property development.
Vena's partnership with these technology and project management leaders will significantly drive client acquisition in Africa and the Middle East as Vena continues to expand operations beyond North America and the United Kingdom.
Don Mal, CEO of Vena Solutions, remarks, "We are very excited about this opportunity to work closely with two of South Africa's most recognized and well-respected technology services companies.
"Their business footprints extend beyond the African continent and this partnership will greatly benefit hundreds of international clients."
Vena's unique approach to corporate performance management combines companies' existing investments in Excel with a central data repository, workflow engine, audit trail capability, and business rules.
As a result, users can continue to work in the environment to which they are accustomed while reducing risk and dramatically enhancing operational efficiency.
Rishi Grover, President of Vena Solutions, credits Vena's ability to leverage the full extent of Excel functionality with the company's international success.
"Excel dominates the business world due to its user-friendly interface, capacity for flexible formatting, and undeniable analytic power," Rishi explains.
"In fact, 81% of organizations that have a performance management solution in place supplement their solution with Excel spreadsheets. This makes Vena's approach to corporate performance management ideal for organizations around the world."
Vena's flexibility also enables clients to extend automation well beyond the traditional processes of budgeting, forecasting, and planning, to project and capital accounting, cost estimation, sales and operations planning, and more.
ABOUT VENA SOLUTIONS:
Vena Solutions delivers the most flexible performance management solution available for budgeting, forecasting, planning, reporting, analytics, and other mission-critical business processes. Vena's unified, web-based software platform enhances the power and flexibility of Microsoft Excel® with powerful workflow management, control and reporting capabilities. The result is fast time-to-benefit solution that is easily managed by clients. For more information, visit venasolutions.com.
ABOUT PaCE SERVICES:
PaCE Services is a South African-based international project management company offering project services, technologies and training that utilize the best available tools, latest techniques, and best practice principals.
Established in 1984, PaCE now has more than 50 specialist practitioners and boasts an impressive track record in the project controls environment on large and mega projects across a broad range of business sectors, including mining, chemical, oil and gas, sugar, materials handling, paper, infrastructure and property development.
ABOUT ZETTA™
Zetta™ offers Business Solutions, enabled by Information Platforms, to many of South Africa's leading organizations.
Zetta™ is part of the iSPartners group of companies. Established in 2001, iSPartners provides business technology services with expertise across multiple industries and technology solutions. iSPartners employs more than 140 highly skilled individuals with a national footprint in South Africa and customers across Africa.
Zetta™ offers deep advisory, consultative and technology expertise in the Finance domain.