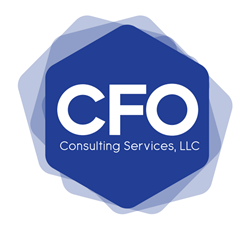 Bohemia, NY (PRWEB) March 07, 2014
Lawrence Teicher, founder of CFO Consulting Services and leading Long Island accountant, discusses a new report revealing an increase in premiums for workers due to Obamacare.
According to a February 24th article posted on Fox Business titled "Obamacare May Mean Higher Premiums for 11M Small Business Workers," a new report released by the Obama administration found that about two-thirds of small businesses, including 11 million workers, will experience higher premiums due to Obamacare. That means about 65 percent of small to medium-sized businesses will suffer from increases in premium rates, while 35 percent are expected to have rate reductions.
The article says Molly Day, the spokesperson for the National Small Business Association, found that over 90 percent of small businesses already reported an increase in employee costs after their most recent policy renewals. In addition, the article also says Obamacare could lead to a serious decrease in jobs throughout the next decade due to rising costs.
Lawrence Teicher, founder of CFO Consulting Services, says the rise in premiums could be a serious threat to small businesses and their employees. "The Affordable Care Act has the potential to cause significant financial damage to many small businesses," he says. "The fact that over two-thirds of small businesses will be experiencing increases in premiums is a very devastating fact. The various taxes imposed by the law are also expected to drive up costs for small business workers and owners. With higher premiums, many small businesses will be forced to lay off workers, causing a decrease in productivity and employment. This is a serious threat to the future of the small business sector and the economy.
Teicher says he expects many small businesses will be forced to drop coverage, requiring their employees find insurance through the exchanges. "This was an entirely predictable result had our elected representatives bothered to read the law," Teicher says.
By providing part-time CFO services on an as-needed basis, CFO Consulting Services is revolutionizing the delivery of financial services. Now small and mid-sized businesses have access to the financial expertise once available to only large businesses. Founded by CPA and financial expert Lawrence Teicher, CFO Consulting Services follows four main principles: independence, objectivity, competence and confidentiality. These core values have led its clients to achieve lasting success in their business.
#####