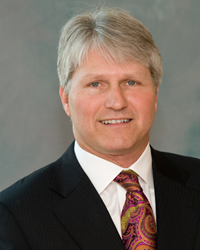 It's okay to talk but keep key information close to the vest.
Mount Laurel, NJ (PRWEB) March 04, 2014
According to Martin Healthcare Advisors, a national healthcare mergers & acquisitions firm, 2014 will continue to be a very active mergers & acquisitions period for physical therapy companies. If you are a formidable rehabilitation company, and in a desirable market, you can expect that you will receive calls from all or most of the acquirers in the rehab industry. Whether or not you are considering a sale or partnership opportunity for your company, you must be ready for that inevitable call. As in life and business, you only have one chance to make a great first impression, so don't miss your chance. Here are some tips from Martin Healthcare Advisors on how to best handle that call.
"There is nothing more impressive than business owners who really know their companies," says Paul Martin, president of Martin Healthcare Advisors, "The more confidently and knowledgeably you respond to general questions about your market and your company will be very impactful to an acquirer." Martin advises being careful not to reveal too much about your company. "There is no harm in discussing some of your metrics and giving the acquirer a general idea of your size and scope of coverage in your market if asked," he advises. "At the same time, know who you are talking to and don't give information that will give anyone a competitive advantage in your market, such as key referral sources, hospital relationships, payer contract information, profit and loss, etc. Talk to the buyer in generalities and keep key information close to your vest."
If your plan is to continue to grow, which Martin Healthcare Advisors believes makes a lot of sense in the current environment, talk to the acquirer generally about your growth strategy. Buyers are seeking physical therapy companies that have the ability to grow. Providing a general overview of your plan will further entice a buyer's interest.
Whatever you do, be professional. "My number one pet peeve is when a business owner basically tells the acquirer that for the right price, anything is for sale," says Martin. "Acquirers will immediately see those kinds of statements as unprofessional and uninformed," He adds that you want to make sure that the acquirer knows that when the time comes, you will fully understand the value of your company and will run a professional sale process.
Don't allow yourself to get trapped. In order to execute on a sale and/ or partnership opportunity for your physical therapy business, you must run a professional sale process. This means placing all of the potential acquirers on the same starting line, at the same time. They will see all the same information on a confidential basis. That is the only way to get your best deal. Above all, do not make the mistake of going down the road with any acquirer that calls until you are fully prepared with an M&A team, typically an M&A Advisor, accountant and attorney, to guide you through the process. Martin explains that the best acquirers appreciate and want a professional team sitting across from them as they navigate through this process. It gives them a higher degree of certainty that the deal will close.
So go ahead and take the phone call from a potential buyer. A casual telephone conversation is fine. Just remember to be professional and politely explain to an acquirer that if and when you sell your company you and your team will be running a professional sale process. Not only will this make a good first impression, it will put you in a position of strength.
Paul Martin, founder and president of Martin Healthcare Advisors, is the co-author of "The Ultimate Success Guide: The World's Leading Experts Reveal Their Secrets for Success in Business and in Life " with Brian Tracey and other national business leaders. Download his chapter about selling your company.