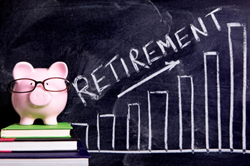 affluent savers striving to escape HMRC's 55% tax rate will understandably affect final QROPS uptake figures
London, UK (PRWEB UK) 3 March 2014
In a recent news article released by the deVere Group, it was announced that QROPS(Qualifying Recognised Overseas Pension Schemes) queries rose by 35% from December 2013 and January 2014. The sudden spike in interest is said to have been incurred by George Osborne's imminent changes to Lifetime Allowance (LTA), which are scheduled for introduction on April 6th this year.
Evidently, the number of people currently revising their retirement plans will see a significant increase, as many of the 5m Brits who have kept a UK pension open whilst living abroad look to sidestep the forthcoming £250,000 reduction to the £1.5m tax-free savings threshold. Many will be proactive in investigating more tax-effective options and most will probably transfer to a QROPS.
The overseas pension scheme is something of an evergreen product that's already popular amongst members of the British expat community. With thousands of pounds worth of savings to be made from a product approved by HMRC, it's no surprise to learn that annual uptake also rose by 15% in 2013, a figure that notably comprises 10,000 QROPS accounts annually opened by British expats.
David Retikin, Director of Operations at Pryce Warner International Group, commented:
"Interest in the QROPS industry is escalating and the product itself is so well-established that its benefits are already recognised internationally, so QROPS can be expected to feature in the future life plans of many retirees looking to lower their tax obligations. Putting the new LTA aside, the fact that expats with UK pension plans can transfer to a QROPS is just another aspect that's actively promoting uptake levels, but the number of more affluent savers striving to escape HMRC's 55% tax rate will understandably affect final uptake figures."
As pension funds are subject to the LTA that's in place when transfers actually occur, those adhering to the April 6th deadline stand to realise higher returns. Speculation now surrounds future LTA reductions and the amount money that retirees could save themselves over the coming years by choosing to transfer their pensions beyond UK borders in a timely manner.
But what many pensioners fail to appreciate when entering their last twelve years of pre-retirement with a pension pot of £700,000 is that they're actually on course to breach the new £1.25m threshold. Those who do could incur a tax bill of £100,000 or more, a sum that could seriously compromise retirement plans and widen the scope for impoverished lifestyles amongst the elderly.
QROPS are offshore, cost-efficient pension plans that are fully portable, exempt from UK income and inheritance taxes and also account for international asset management. People who are serious about investing in their future can preserve their pension funds and help optimise regular retirement income by speaking with an independent financial advisor.