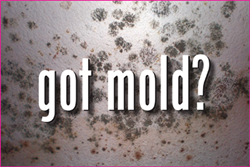 (PRWEB) February 28, 2014
NAMFS hosts monthly webinars to inform it's members of relevant topics and industry happenings. These are recorded and available for members to view. Previous topics have included:

An Employers Guide to Affordable Insurance Solutions That Work
Mobile Solutions for Property Preservation
What is your Corporate Culture?
A variety of topics were covered including:

Mold Hype: Fact or Fiction
Debunk the Myths
Why we should be concerned with Mold
Insurance coverage
Mold Facts
Mold Remediation Protocol
Highlights from the question and answer session:
Is there documentation that mold can grow in cold temps? Nationals and Banks are holding vendors responsible for remediating mold for free during cold months because they are assuming we missed it on a prior order, but it is new growth.
"There are 100's of thousands of different species of molds and some even grow in ice known as cryophilic fungi. Penicillium, a very common mold we find in many damp homes… is a cryophilic fungi, which means it likes the cold, growing best at 34 degrees (the temperature of a refrigerator). It is xerophilic, which means it can obtain moisture from the air if humidity is at 60% or higher. I have seen it white as well as blue.
I can go on and on that there are so may molds which grow in cold climates. Just ask the banker if he ever found mold inside a Tupperware container in the back of his/her refrigerator… My 12 year old finds it all too often. Ask the banker to do an experiment; leave an orange in the refrigerator for a month or two. Ask him to describe what he sees."
If a home smells musty but there is no visible mold, what would be your recommended course of action?
"You just I am sorry to say do not have the experience to find where it is hiding. Under sill plates, in between two pieces of butted wood. Under a moisture barrier. Under furniture, carpet padding, behind walls and inside insulation. If it smells of the musty odor, it is there!"
What about property's with a sump pump where water is sitting in the basin, does mold always exist in them?
"Most likely. I advise clients with sensitivity to mold to never buy a home with a high water table and sump pump. Sump pumps can be covered. The tubs can be cleaned periodically. These homes must have a dehumidifier in the basements and one in which the homeowner does not have to empty the bucket. Gravity fed or self pumping."
Michael Shain's qualifications are, MBA Health Care, B.S. Industrial Engineering, Instructor for NY State Course Subject Mold, Consultant to the Mount Sinai School of Medicine, Winthrop University Hospital Occupational and Environmental Division and Stony Brook University Hospital Occupational and Environmental Health Clinics, EPA Lead Safe Renovator, DEC Licensed Pesticide Applicator, International Restoration Institute (IRI) Mold Remediation Certificate, Certified Mold Technician… Pro Labs, Suffolk County Academy of Medicine Faculty Member for Continuing Education and NY State Licensed Home Inspector.