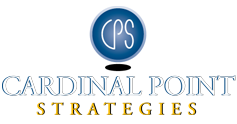 'Counterfeit tobacco trafficking is providing criminal and terrorist organizations the funding mechanism to expand their ability to negatively impact the quality of life here in the United States,' said Edgar Domenech, Senior Executive at CPS.
Hamilton, NJ (PRWEB) February 28, 2014
Cardinal Point Strategies, a New Jersey based strategic advisory and business intelligence firm, announced the addition of anti-counterfeiting and brand protection to its portfolio of national security services.
The increasing complexities and global reach of black market products have resulted in escalating losses to U.S. businesses. Losses from counterfeiting trademarked consumer goods is estimated at $200 billion a year. According to the Counterfeiting Intelligence Bureau (CIB) of the International Chamber of Commerce (ICC), counterfeit goods make up 5 to 7% of world trade. The resulting consequences are far more serious than economic damage—the theft of intellectual property rights through counterfeiting and pirating of consumer goods is a growing criminal enterprise with ties to organized crime and an increasing nexus with the financing of terrorist organizations.
Cardinal Point Strategies announced the appointment of Edgar Domenech as the Senior Executive to lead their group of nationally renowned experts in Brand Protection and the suppression of counterfeit products. He will provide high-level thought leadership and consultation to federal and state agencies and Fortune 500 corporations on counterfeit suppression. Mr. Domenech is the former Sheriff of New York City and former Deputy Director of the U.S. Bureau of Alcohol, Tobacco, Firearms and Explosives (ATF) – the second ranking official at the bureau. He additionally served as Special Agent in Charge of the bureau's Washington, D.C. Field Division. He has 25 years of law enforcement experience with the ATF, serving in a variety of leadership positions.
"We're pleased to bring on Edgar Domenech to address the continued challenges of counterfeit products," said Paul Goldenberg, CEO at Cardinal Point Strategies. "Mr. Domenech takes a different approach to the suppression of counterfeit goods, viewing it from a national security perspective which adds a new and critical dimension to the urgency of curtailing this illicit trade."
For more information about the services provided by Cardinal Point Strategies, visit the company's website at [http://www.cardinalpointstrategies.com and follow the company on Twitter at @cardinalpoint1.
About Cardinal Point Strategies
Cardinal Point Strategies, LLC, is a strategic advisory consulting firm that advises local, state and federal government agencies including DHS on matters including counter terrorism, crisis and risk management, cyber security, community conflict and combating violent extremism.