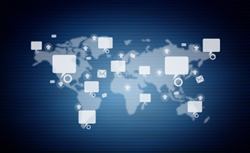 The new Vertica 7.0 release provides a real-time analytical platform to tackle the most challenging big data projects.
Denver, CO (PRWEB) February 28, 2014
Zunesis, a CRN Elite 250 IT Solutions company based in Denver, Colorado, has released a whitepaper that explores the capabilities of HP's newest analytics platform – Vertica 7.0. The organization hopes the paper will be a valuable resource for individuals desiring a closer examination of Vertica's newest features.
The report, authored by Zunesis' very own Solution Architect Frank Rogowski, also illustrates how businesses may utilize these new features to maximize ROI while gathering data insights at an unprecedented rate. By utilizing discourse that focuses primarily on data and analytics (as opposed to system engineering), the whitepaper provides deep insight into the new possibilities that the platform has to offer.
"Vertica 7.0 provides a real-time analytical platform that can tackle the most challenging big data projects," comments Rogowski. "The versatility of this technology provides organizations the flexibility to institute a number of native in-database analytical capabilities. Among these are the abilities to extract insights quickly from either semi-structured or structured data. Vertica also provides for an accelerated ROI where customers can exploit the potential of their data assets without being overburden with the management another complex IT system."
Rogowski also reaffirms that users will find value in the relative ease in which the platform can now be used, stating that, "Customers will appreciate spending more time on developing competitive analytics for business outcomes and less on system management tasks."
Zunesis' white paper on Vertica 7.0 is the beginning of a trend that the company seeks to continue through future releases of additional industry resources, documents, and webinars.
Click here to download Zunesis' HP Vertica 7.0 whitepaper free of charge. For more information on Zunesis and its Big Data, Social Insight, or IT Solutions services, visit http://www.Zunesis.com.