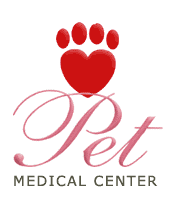 Marijuana related poisoning in pets is increasing as more states legalize medical and recreational pot
Temecula, CA (PRWEB) February 28, 2014
Marijuana-related pet poisonings are on the rise across the country. The Animal Poison Control Center has recorded a 30 percent increase in marijuana-related calls since 2009. Many experts believe decriminalization of marijuana represents a dangerous trend for pets, with one study finding a correlation between rising numbers of medical marijuana card holders and more pets visiting veterinary hospitals for marijuana poisoning.
Dr. Isabella Bach, owner and head veterinarian of Pet Medical Center in Temecula CA, agrees with this assessment. "There does seem to be a correlation between more people using marijuana—for whatever purpose—and more pets displaying symptoms of marijuana poisoning."
According to Dr. Bach, these symptoms include wobbliness, incontinence, seizures, agitation, and hyper-sensitivity to visual and audible stimulation. Far from becoming mellow, pets actually go to the opposite end of the spectrum and typically become very agitated after consuming anything containing marijuana. Pets can also experience elevated heart rates and high blood pressure, which can lead to a coma or death in some dogs. Cats may also be affected, though for whatever reason marijuana poisoning cases involving cats are less common than cases involving dogs.
Although pets can be poisoned by second hand marijuana smoke, most cases involve the animal consuming something containing THC, the active ingredient in marijuana. For example, a dog or cat might drink bong water or actually chew up marijuana leaves.
Dr. Bach warns that marijuana-laced cookies and brownies pose especially high risks to pets. Not only are these foods extremely attractive to food-sneaking pets, they are also likely to have an extremely high concentration of THC. If the cookies have other ingredients that are also harmful to pets, such as raisins or chocolate, the dog or cat could receive a double dose of poison from consuming them, potentially complicating the diagnosis.
Dr. Bach says that the best way to keep pets safe from marijuana poisoning is simply to make sure they don't have easy access to any source of the drug. If a pet does accidentally ingest something containing THC, Dr. Bach recommends inducing vomiting; especially if the pet owner actually witnesses the substance being eaten and can react quickly.
To induce vomiting, pet owners can simply grab a bottle of 3 percent hydrogen peroxide from the medicine cabinet and make their pet drink 1 teaspoon for every ten pounds of their body weight. Vomiting should occur in about 15 minutes, hopefully resulting in the marijuana-containing material exiting the animal's system before it can begin to have an adverse effect.
About Pet Medical Center
Pet Medical Center is a full-service veterinary clinic for dogs and cats providing expert care in a professional, friendly, and compassionate environment. Dr. Isabelle Bach uses state of the art diagnostics to provide individualized treatment for pets of all ages to ensure high quality of life. Preventative care as well as pet surgery, dentistry, emergency care, and pet boarding is available.
Contact Information:
Pet Medical Center
40150 Winchester Road, Suite 4
Temecula, CA 92591
(951) 676-3531
http://www.petmedicalcenter.net