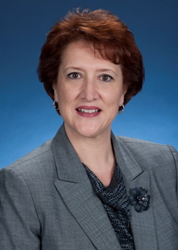 "Jacqueline's depth of expertise, from sustainability to financial administration, will be invaluable to NEEF as we move into our next chapter engaging 300 million Americans in caring for the earth and its people," said NEEF Board Chairman, Decker Anstrom
Washington, DC (PRWEB) March 03, 2014
Ms. Thomas is the vice president of corporate responsibility at Toyota Motor Sales USA Inc. (TMS). Working as an agent of change and facilitating discussions across the company, Ms. Thomas is responsible for providing strategic direction and leadership over multiple departments, including compliance and ethics; corporate security; and environmental, hazmat, health and safety. Always passionate about sustaining and growing the organization through its core values, she is now focused on advancing the culture of Toyota Motor Sales to the next level.
"Jacqueline's depth of expertise, from sustainability to financial administration, will be invaluable to NEEF as we move into our next chapter engaging 300 million Americans in caring for the earth and its people," said NEEF Board Chairman, Decker Anstrom. "We are honored to have Jacqueline join our board."
Attributing her success to building high performance teams and having the courage to diplomatically influence organizations to consider different alternatives, Ms. Thomas' future goals include expanding the initiatives of Toyota's corporate responsibility program across North America and globally.
Prior to joining TMS, she worked at Atlantic Richfield Company (ARCO) in a variety of management positions, including procurement, financial administration, business management consulting, and internal audit. She is currently an active member of the Corporate Executive Board, the Compliance & Ethics Leadership Council and the Institute of Internal Auditors.
A first-generation American born to Cuban immigrants, Ms. Thomas realized her parents' sacrifice to leave the familiar surroundings of their native country required a great deal of courage. She learned early how valuable it was to preserve the qualities of freedom and the ability to express your personal opinion no matter how difficult the circumstances.
A full list of NEEF's board members can be found at http://neefusa.org/about/board.
About the National Environmental Education Foundation
NEEF is the nation's leading organization in lifelong environmental learning, connecting people to knowledge they use to improve the quality of their lives and the health of the planet. To accomplish this, NEEF provides knowledge to trusted professionals and other leaders who, with their credibility, amplify messages to national audiences to solve every day environmental problems. NEEF sees a future where by 2022, 300 million Americans actively use environmental knowledge to ensure the well-being of the earth and its people.
Learn more at http://neefusa.org – or follow NEEF on Facebook & Twitter @neefusa.