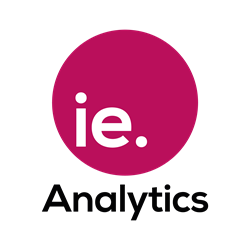 Our speaker lineup includes over 25 senior executives who will share case studies providing valuable insight, enhancing your business analytics practices
Chicago, Illinois (PRWEB) March 03, 2014
The experiences, successes and failures in our past will help determine the roads we take, and to some extent help predict what challenges are ahead. Fortunately we now have extensive analytic tools to help guide us. Still, the biggest challenge facing most leaders in a data driven business environment is figuring out how to analyze and use past information to achieve successful business results. The Business Analytics Innovation Summit provides a unique platform to gain insight into analytical innovations that are driving success within the world's leading organizations. Join Innovation Enterprise on May 21 & 22, at the Marriott Renaissance Downtown Hotel in Chicago, where we bring together business leaders and innovators for an event acclaimed for its informative and interactive format.
In a competitive global landscape, executives are relying on data applications and analytic processes to gain insight that will help them compete and drive business planning. The Summit offers an opportunity to hear about the latest data and statistical methods, and learn from real-life case studies from leading companies, that have successfully implemented these latest methods.
"Keeping up with the changes and technology along with a commitment to data driven decision making, has become a core competency for corporate leaders," said Max Bowen, International Events Director. "Our speaker lineup includes over 25 senior executives who will share case studies providing valuable insight, enhancing your business analytics practices."
Among the keynote speakers is Charlotte Tsou SVP, Regional Head of Analytics at HSBC. Charlotte's presentation, "Uplift Modeling & Principal Component Analysis" will explore two techniques that can provide a method of improving forecast accuracy: uplift modeling and principal component analysis. Michael Li, Director, Business Analytics at LinkedIn, will present two case studies that assist decision makers with real time decisions based on predictive analytics and optimization. Paul Ellwood, Director, Product Analytics at Netflix will discuss how their various teams use analytics, what analysis techniques they utilize, and the analytics technology platform that enables all of their data-driven innovation.
For a complete list of speakers, agenda and registration details for the Business Analytics Innovation Summit visit http://theinnovationenterprise.com/summits/business-analytics-innovation-summit-chicago-2014
About IE.: Innovation Enterprise, a CFO Publishing company is an independent business-to-business multi-channel media brand focused on the information needs of Senior Finance, Operations, Planning, Strategy, Decision Support & Advanced Analytics executives. Products include IE.Summits, IE.Finance, IE.Analytics, IE.Operations, IE.Strategy, IE.Membership and IE.Insights. Whether it's delivered online, or in person, everything IE produces reflects the company's unshakeable belief in the power of information to spur innovation.