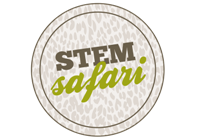 Booths featuring dozens of family resources will be filling the [COX] convention center in Bricktown for the afternoon...
Oklahoma City, OK (PRWEB) February 28, 2014
This year at Kids Fest 2014, the Oklahoma STEM Foundation and Metro Family Magazine are proud to get area youth excited about STEM education. Children and teens will learn about principles of Science, Technology, Education, and Math with STEM Safari's hands on exhibits. Some of the activities will include video games designed by techJoynT Academy's Game Design class, dance performances by NAO the humanoid robot, a 3D printer demonstration, and various other interactive robots.
The Festival will be held at the COX convention center from 11:30 am - 4:30 pm. Admission is 5$ for Adults, and kids 18 and under enter for free. Booths featuring dozens of family resources will be filling the convention center in Bricktown for the afternoon, offering everything from a petting zoo to door prizes. Also featured are various stage entertainers and many hands-on activities utilizing art, creativity and learning. Previous Kids Fest attendance has averaged over 6,000 adults and kids, representing about 2,000 different families. The mood is jolly and light and families are anxious to connect with the participating exhibitors.
STEM Safari has been featured in past years at the 2012 and 2013 Oklahoma State Fair and began as an event in memory of the late Safari McDoulett, a major advocate for STEM education in Oklahoma who was killed by a drunk driver in 2012. As opposed to a recruiting opportunity, this gathering is geared toward hands-on activities and engaging demonstrations. This corner of Kids Fest hopes to spark an interest in the collective minds of Oklahoma youth to pursue careers in engineering, robotics, math, and game design. Guests can drive a robot, program a video game, launch golf balls with a trebuchet, and many other activities. They may even get to take a few things home with them! For up to date information check out the OK STEM Foundation Facebook page.
Beginning March 1st, STEM Safari will be welcoming applications for relevant exhibits to add to the focus on education in STEM related fields. Exhibitors will benefit from exposure to thousands of students, parents, and educators. Signing up to exhibit in the STEM Safari Kids Fest room is easy, just fill out the form here. The Ok STEM Foundation is also still accepting donations from sponsors. Interested parties should send an email for more information on how to participate. To keep posted about this and other OK STEM events, follow us on Twitter.