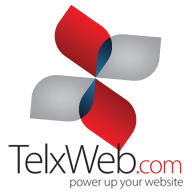 MiamiI, FL (PRWEB) March 03, 2014
Web design and development are vital to businesses in the world today, and these two specialties are integral to each other's success. Developers create the foundation and technical framework behind the site, while designers engineer its look and feel. When a great design is achieved, a website draws in new customers and keeps them interested.
Telx Web, a respected Miami web design company, announced the publication of several customer testimonials on its website today—as a testament to the efficacy of their designs. Telx Web has helped many businesses from salons, nightclubs, lawyers, pharmacies, dental clinics, and more to gain more customers, exposure, and traffic through their websites.
In many ways, the Internet has become more art than technology; or it has at least combined the two in a way that few media have in the past. Places like "art studios" and "web design companies" are not very different any more. Artists who do important work are employed at both—the best designers are people live for art, for visuals; painters, sculptors, writers. Yet now instead of paint and clay, artists are using pixels and HTML tags to build the great works of our time, and these works are seen by more people simultaneously than any art ever before.
It is no surprise that the most significant artistic work is being done on the Internet. In the late 1990s, many speculated that the Internet was just a passing fad. Now we know that this was definitely not the case! Web design exploded, and continues to… with varying levels of quality.
Yet according to customers, Telx has succeeded where others have failed. T. Enfield, one of Telx's ongoing customers, had this to say: "Since day one Telxweb has been a great company to work with. I'm amazed by the quick respond time from their professional team which makes my web work much more time efficient and my business more successful. I recommend Telxweb team to anyone who needs a good boost to their business."
Telx is also famous for setting up effective Miami SEO that enables client websites to show up in major search engines and local searches.
Besides the testimonials, Telx Web also recently released a portfolio of web designs. Miami web developer Telx Web included 16 examples of client sites in this profile, but they have actually done many more. Telx can produce sites from simple HTML to complex and comprehensive CSS, Java, and Flash sites.
More information can be found at their website, http://www.telxweb.com/.