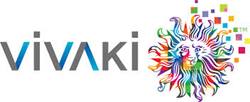 Ifeelgoods offers a new approach to digital advertising that promises to win over consumers who are tired of sales, discounts and commoditized promotions.
Palo Alto, CA (PRWEB) March 03, 2014
Ifeelgoods, the pioneer in personalized offers, and VivaKi today announced a strategic partnership to bring a new layer of personalization to digital advertising. Through the Ventures partnership, Publicis Groupe agencies can use the Ifeelgoods platform to help brands incent and convert consumers with personalized digital rewards that use behavioral and contextual signals to surprise and delight customers. Now brands can replace generic offers with personally meaningful experiences that build anticipation and excitement – and boost clickthrough rates, conversion and social shares.
"Virtually every component of an online ad is optimized – from the channel through the shade of color in the creative," said Ifeelgoods co-founder and CEO Michael Amar. "However, until now, brands have not been able to optimize the actual promotion beyond setting up a discount against a free shipping offer. Now, with our partnership, brands can finally take the final step to optimize the entire ad unit and bring a sense of magic back into advertising campaigns."
Ifeelgoods patented technology allows Publicis Groupe agencies and client brands to precisely test and match every consumer to the most personally compelling reward based on context, demographics and device. These enticing offers, drawn from the industry's most extensive catalog of 1,000+ rewards including Amazon gift cards, New York Times and Spotify subscriptions, can be integrated into any campaign (search, social, display, email, in-store) to provide greater perceived value at a fraction of the cost of discounts and promotions.
Campaigns with Ifeelgoods drive 2X higher clickthrough rates on average while increasing sales and social shares. In an advertising environment beset by bargain fever (the number of deals increased 63% and the average discount jumped to 36% from 25% between 2009 and 2012 ), Ifeelgoods and VivaKi provide a way for brands to stand out and build strong, emotional connections based on value and appreciation rather than cost savings.
"Our agencies and brands look to us to connect them with companies whose technologies will change the way they connect and engage consumers," said VivaKi Ventures Managing Director and VivaKi Chief Social Media Officer Michael Wiley. "Ifeelgoods offers a new approach to digital advertising that promises to win over consumers who are tired of sales, discounts and commoditized promotions. Brands can reward consumers with experiences and rewards that resonate personally, driving immediate sales and performance."

About VivaKi
Part of Publicis Groupe, the world's third largest communications group, VivaKi was established in 2008 to propel the digital transformation and expertise of the Groupe and its agencies. Today we are the global leader in digital advertising solutions, working with the world's leading organizations to help them navigate the evolving and chaotic media landscape. Across the globe, VivaKi employs more than 400 engineers, technology experts, product designers, analysts and digital marketing professionals. Visit us online at http://www.vivaki.com or follow us on Twitter: @VivaKi.
About Ifeelgoods
Ifeelgoods enables brands to incent, convert and reward users with personalized offers. Through Ifeelgoods' frictionless end-to-end platform, marketers can instantly deliver enticing rewards to the customers - anywhere, anytime. Over 150 advertisers (including brands like Walmart, Gap and L'Oreal) have used Ifeelgoods' catalog of 1,000+ digital rewards including NYTimes subscriptions, Amazon gift cards, movies, music & mobile applications to improve customer acquisition, activation and retention. Founded in 2010, Ifeelgoods' seasoned management team has deep roots in advertising, payments and retail. The company is based in Palo Alto, California and Paris France and is backed by blue chip investors including IDinvest, Tugboat Ventures, Kima Ventures and Quest Venture Partners.