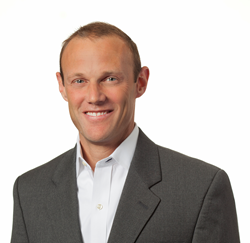 What was once a simple and straightforward budgeting process has evolved into a much more complex initiative to maximize efficiency and drive cost savings.
Portland, OR (PRWEB) March 03, 2014
Axiom EPM, a leading provider of financial planning and performance management software for enterprises, today announced that its vice president of product and industry solutions, Jay Spence, will host a workshop at the 21st Annual CFO Rising East on March 13th in Miami, FL. Additionally, as the event's Master of Ceremonies, Spence will deliver the opening address to over 200 attendees.
In the workshop, "Proven Techniques for Optimizing Your Financial Planning and Analysis Process," Spence will discuss how to efficiently manage rolling forecasts, embrace "what if" scenario modeling and provide more meaningful reporting and analysis to impact decision making. Spence will also share insights from comprehensive industry research recently conducted with hundreds of financial professionals to provide attendees with an understanding of key industry trends and best practices that are working for leading edge organizations today. In addition to the research, Spence will also draw from real-world examples to provide attendees with strategies for improving and shortening the budgeting process. Spence's presentation will take place on Thursday, March 13th at 11:30 AM EST.
"What was once a simple and straightforward budgeting process has evolved into a much more complex initiative to maximize efficiency and drive cost savings," said Spence. "I'm looking forward to sharing strategies for improving budgeting and planning processes that will enable attendees to make the critical decisions that will help optimize performance at their organization. I'm also excited to be emceeing such an important industry event."
Spence is responsible for the evolution and development of Axiom EPM's enterprise performance management solutions. He has over 20 years of industry experience, using performance management technologies to improve financial outcomes in financial planning, budgeting, service line cost and profitability measurement, and productivity monitoring.
The CFO Rising East will bring together more than 200 finance leaders to discuss the biggest challenges facing CFOs today. Featuring over 300 case studies from Fortune 500 companies, expert presentations and interactive workshops, this event will focus on the changing role of the CFO, management of corporate risk and the changing global economy and the effect on decision making.
About Axiom EPM
Axiom EPM provides sophisticated, flexible performance management solutions that empower finance professionals to analyze results, model the future and optimize organizational decision making. Solutions for budgeting & forecasting, reporting & analytics, strategy management, consolidations, capital planning, profitability & cost management are delivered on a single unified platform. Axiom EPM embraces and extends Microsoft Excel® functionality, allowing finance professionals to manage data in a familiar environment – while providing unmatched modeling flexibility and enterprise performance. For more information, visit http://www.axiomepm.com.