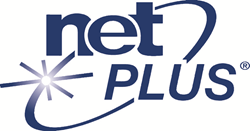 As enterprises move toward a Unified Communications environment, the NetPlus VoIP Transition Tool can play an important role in automating that move.
Gaithersburg, MD (PRWEB) February 28, 2014
NetPlus is pleased to announce it will participate in IAUG's CONVERGE2014 Conference in Dallas, TX at the Gaylord Texan Resort & Convention Center, April 27th to May 1st. NetPlus will be in booth 218 during the Solutions Expo giving demonstrations on the latest in telecommunications infrastructure management and telecom expense management technologies.
"We are excited to attend CONVERGE2014; it has always been an excellent venue for sharing new technologies. Our software solutions align with the focus on unified communications and VoIP this year. Especially the NetPlus VoIP Transition Tool, which can help organizations plan their migration and automate the entire process, saving time and money," said Matt Lewis, NetPlus President. For more information on NetPlus products, go to http://www.NetPlusTMS.com.
NetPlus has cut migration times from 3 years to 6 months, saving a client almost 4 million dollars in labor costs by utilizing the NetPlus VoIP Transition Tool to automate the migration process. With NetPlus VoIP Transition Tool, clients can better plan for their migration and make a significant organizational impact by realizing the benefits of unified communication and VoIP much faster. Additionally clients can experience savings month to month on their telecom spend by utilizing VoIP service for those months they would have otherwise been on the more expensive TDM service in a manual transition process.
An industry leading suite of products, NetPlus Telecommunications Management System helps clients tackle their telecom expenses while providing invaluable visibility into their network. NetPlus TMS enables businesses to take control of their telecommunications environment by managing all costs, processes, assets, network infrastructure, cable, phones, and more.
About NetPlus®
NetPlus is a leading Communications Management solutions provider for both commercial and government entities. With over 25 years of experience NetPlus offers a suite of solutions for expense management, data validation, fault management, inventory tracking and control, provisioning, and more. Customers like Department of Defense, Department of State, United States Air Force, Avaya, Verizon, and the Pentagon utilize NetPlus solutions for the daily operation of their communications and data network. NetPlus is JITC certified and can be procured through Vanguard and GSA. Headquartered in Gaithersburg, MD, NetPlus is a division of Ventraq Corporation. For more information, visit http://www.NetPlusTMS.com.