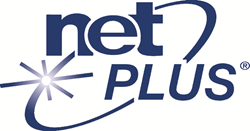 Key industry challenges in 2014 include finding new savings in telecom management and how to migrate to VoIP and Unified Communications.
(PRWEB) February 28, 2014
NetPlus President, Matt Lewis and Product Manager, Jim Gilmour will be speaking on hot industry trends at CONVERGE2014 this year in Dallas, TX at the Gaylord Texan Resort & Convention Center, April 27th to May 1st. The sessions are titled The Key to Telecom Savings and Automating the Migration to Unified Communication. Each session will address key areas of growing concern in the management of current telecommunications technologies and the next generation of technologies.
Session details:
The Key to Telecom Savings
Wed, Apr 30, 2014 (02:00 p.m. - 03:00 p.m.)
Automating the Migration to Unified Communication
Sun, Apr 27, 2014 (03:30 p. m.- 04:30 p.m.)
For more information on these sessions please go to our show web page at http://www.netplustms.com/iaug-converge2014.
"Two of the biggest challenges we have seen enterprises face are finding new savings and migrating to VoIP/unified communication. In our sessions we will dig in and talk about new avenues of savings in telecom management through improving and automating business processes and how to plan, execute, and automate a VoIP/UC migration," said Matt Lewis, President NetPlus.
An industry leading suite of products, NetPlus Telecommunications Management System helps clients tackle their telecom expenses while providing invaluable visibility into their network. NetPlus TMS enables businesses to take control of their telecommunications environment by managing all costs, processes, assets, network infrastructure, cable, phones, and more.
About NetPlus®
NetPlus is a leading Communications Management solutions provider for both commercial and government entities. With over 25 years of experience NetPlus offers a suite of solutions for expense management, data validation, fault management, inventory tracking and control, provisioning, and more. Customers like Department of Defense, Department of State, United States Air Force, Avaya, Verizon, and the Pentagon utilize NetPlus solutions for the daily operation of their communications and data network. NetPlus is JITC certified and can be procured through Vanguard and GSA. Headquartered in Gaithersburg, MD, NetPlus is a division of Ventraq Corporation. For more information, visit http://www.NetPlusTMS.com.