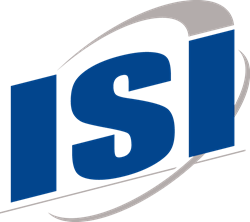 Cisco's push for the Internet of Everything is promising. Given ISI's long history of providing cloud and managed service solutions, we are more than ready to leverage our integrated software into new places
Schaumburg, IL (PRWEB) March 03, 2014
ISI Telemanagement Solutions, Inc., a leading provider of telecom management solutions, has announced it will sponsor the 2014 Cisco Partner Appreciation event in Ft. Lauderdale, Florida on March 4, 2014.
The event, which will act as a meet and greet between partners and Cisco management, will grant an opportunity to collaborate on solutions for the rest of 2014. This year's event will touch on a number of different issues currently affecting the Cisco community.
Over 400 attendees are expected at this event, which will allow partners to network with one another. The anticipated attendees drive an estimated 80% of all Cisco business in Florida. While at the event, ISI will be sharing new updates on their collaboration reporting and recording solutions, which operate directly in tandem with both Cisco Business Edition 6000 and Jabber. These are designed to assist the Cisco community in utilizing collaborative solutions that work to ensure compliance for voice, video, and IM interactions under the Dodd Frank and Sarbanes-Oxley acts.
"ISI is very excited to participate in this event," says David Dishek, Unified Collaboration Practice Lead with ISI Telemanagement Solutions, Inc. "Cisco's push for the Internet of Everything is promising. Given ISI's long history of providing cloud and managed service solutions, we are more than ready to leverage our integrated software into new places."
For more information on ISI and this event, visit ISI at: http://www.isi-info.com.
ISI's Solutions Portfolio brings together time-proven technologies for the management of unified communications through wireless and landline Call Accounting & Reporting, Telecom Audit & Optimization, Collaboration Recording (Voice, Video, Instant Message, Screen Capture), Invoice & Inventory Management, and Wireless Management. ISI's facilities, processes, and data security comply with ISO 9001:2008, SSAE 16, HIPAA, Safe Harbor and other important standards.