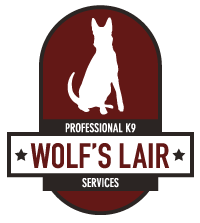 It's an F.C.I. authorized international protection sport developed in the late 1980s by representatives from every major country.
Northbrook, IL (PRWEB) February 28, 2014
Representatives with Wolf's Lair K9 announced today that the company is participating in the Mondioring Sport.
"It's an F.C.I. authorized international protection sport developed in the late 1980s by representatives from every major country," said Carlos D. Aguirre, owner and trainer for Wolf's Lair K9, a professional dog training business owned and operated by a Marine Corps veteran.
During the competition Aguirre will be a decoy.
Mondioring, Aguirre explained, is a dog sport, which was designed to "level the playing ground" and allow competitors from any of the world's disciplines to compete in a common dog sport.
French Ring, Belgian Ring, IPO (SchH) and KNPV all were represented. The result is a dog sport that combines the best of all of these sports: Mondioring.
Like most protection sports, Aguirre pointed out, Mondioring has a series of exercises to be executed by the dog/handler team in the categories of obedience, agility (jumps) and protection.
At the Mondioring III level, there are a total of 17 exercises, completed without interruption, and lasting approximately 45 minutes.
Mondioring is represented in this country by the United States Mondioring Association. This organization is a member of the American Working Dog Federation (AWDF).
Aguirre stressed that the competition is great for Wolf's Lair K9 since it trains dogs. Wolf's Lair K9 has a variety of programs it offers, such as The Lodge and Learn program, which is designed to train dogs and equip them with the fundamentals for a balanced life.
The company also offers in-home training, private lessons, day training, personal protection, and specialized training, such as search and rescue, French ring, scent detection, puppy bite work development and more.
For more information, please visit: http://www.wolfslairk9.com/about_us.html and http://www.wolfslairk9.com/services.html.
###
About Wolf's Lair K9
While serving in The United States Marine Corps from 2003–2009, including deployments to Japan, Norway and Iraq, Carlos D. Aguirre was first exposed to and trained in handling military working dogs. The methods used to train military working canines provided the spark that started it all for Carlos and led him to the well known Tom Rose School for dog trainers.
Carlos attended the rigorous Professional and Master's programs, and in 2010 was awarded his Master Trainer and Certified Decoy titles. After graduating and becoming gainfully employed in the canine training industry, Carlos continued to hone his skills on many types of dog training methods such as those used for therapy dogs, search and rescue dogs, military/police K9 divisions, canines in AKC competitions, hunting dogs, Schutzhund, Mondioring, French Ring, the Protection Sports Association, and service dogs for individuals with disabilities.
Contact Details:
Carlos D. Aguirre
3400 Dundee Road, Suite 180
Northbrook, IL 60062
Phone: 847-691-7088
Fax: 847-897-1764
Source: Wolf's Lair K9 LLC