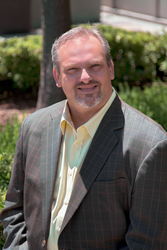 While the majority of individuals never assemble complete plans, a tremendous number of documents are lost or damaged.
Los Angeles, CA (PRWEB) March 12, 2014
The legal and estate planning industries don't like to discuss the fact that millions of wills, trusts and other end-of-life documents go missing each year resulting in months—and sometimes years—of unnecessary stress when a family member passes away.
Mark Nicholas, a lawyer and specialist in the field of securities, compliance, privacy and estate administration knows firsthand how prevalent the problem is and has witnessed hundreds of families ravaged by poor planning and lost documents. His response to the dilemma: establish a service that allows anyone to securely list the location of their final wishes, which are disclosed only to designated individuals and only upon a verification of death.
"While the majority of individuals never assemble complete plans, a tremendous number of documents are lost or damaged," Nicholas explains.
The National Will Registry (http://www.nationalwillregistry.com) was created to enable families and estate planning professionals to name the location(s) of all important end-of-life documents including wills, savings accounts, investment accounts, pensions, insurance policies, family heirlooms, real estate interests and online identities.
Very few individuals properly document the intricate details of their lifetime of work, investing and saving, creating a massive paper chase at the time of their passing. A shocking number of wills and trust documents are never claimed or made nearly impossible to locate, and even are misplaced at law offices and financial institutions as a result of mergers, office relocation and retiring account managers. The result can be complete chaos for surviving families and, very frequently, the loss of substantial assets that were intended to be passed on to future generations.
The statistics underscore the intensity of the problem are shocking:

Over 60% of U.S. adults will die without a basic estate plan
$4.9 billion in other unclaimed assets are turned over to the government annually with only $1.7 billion in assets reclaimed
More than $1 billion in life insurance is unclaimed annually
Most wills held by lawyers, CPAs and financial professionals are never claimed
The National Will Registry service is free and is offered alongside a complete lineup of refined estate and document management services by Family Archival Solutions (http://www.familyarchivalsolutions.com), the parent company to National Will Registry.
Family Archival Solutions, Inc. was formed by Mark Nicholas in 2010 and provides highly secure estate protection services to individuals, families, financial institutions and estate planning professionals. Based in Los Angeles, the company utilizes security features from Iron Mountain to provide the highest levels of data and document protection. To sign up visit http://www.nationalwillregistry.com and visit http://www.familyarchivalsoultions.com for detailed information about trends in estate planning, online security and other important end-of-life details. Call (800) 732-2139 or email info-at-familyarchivalsolutions.com for additional information.
Sources include:
1. http://www.naepc.org/events/awareness_campaigns
2. http://www.today.com/money/unclaimed-life-insurance-benefits-top-1-billion-1B8230202
3. http://www.dailyfinance.com/2013/01/08/unclaimed-property-is-missing-money-looking-for-you/
4. http://usatoday30.usatoday.com/money/perfi/basics/story/2012-04-27/preparing-a-will/54632436/1
5. http://www.aicpa.org/Pages/default.aspx
6. http://blog.rocketlawyer.com/no-more-excuses-april-is-make-a-will-month-913102