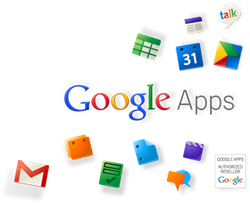 Any business who doesn't use it is in the wrong century!
Beverly Hills, CA (PRWEB) February 28, 2014
Beverly Hills online marketing company TRIXMEDIA has revealed that they are now a Google Partner, which means they will be an official reseller of Google Business Apps. TRIXMEDIA founder and CEO, Hirbod Human, will also make himself available as a coach and consultant to businesses who have acquired Google Business Apps and need an in-person tutorial to maximize the benefits of this revolutionary office suite.
For those who may not be familiar with Google Business Apps, it provides tools that replace Microsoft's Office Suite, and much more. This includes the Google Drive, which is where you can create, share and organize all kinds of documents using Google Docs. Google Docs enables you to create documents, spreadsheets, slide show presentations, drawings and folders. Gmail is a sophisticated email system that comes with an almost unlimited storage capacity, and all kinds of tools for filtering and organizing emails. The Google Calendar enables team members to invite each other or alert each other to upcoming events. Google Hangouts enables live real-time video chats, instant messaging and more.The Sites app enables you to design project sites for your team without writing any code, and there's a lot more unique apps that are designed to put a business team together, literally on the same page. And none of this is on a hard drive, and none of it can be lost or deleted.
"We've been using Google Business Apps exclusively in our business for a couple of years now, and I can tell you without a doubt that it is, by far, the most efficient and easy way of running a business on the planet," attests Hirbod Human. "Any business who doesn't use it is in the wrong century!"
TRIXMEDIA has been operating from Beverly Hills since 2010 and has done work for big clients like Coca Cola and Hilton Hotels and also for numerous small and mid-sized retail businesses and professionals.