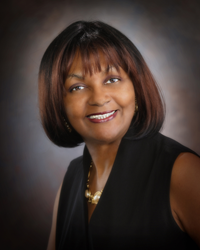 Phyllis loves the Football Hall of Fame because it is 'both educational and entertaining'.
Hatfield, MA (PRWEB) February 28, 2014
Phyllis Comer has always been interested in sports, especially football. From the time she was a child, until now, as a State Commissioner for the Commonwealth of Pennsylvania Department of Education and retired educator, football has been an important part of her life. Growing up in Aliquippa, PA, her father helped her develop an interest in sports, and as a teenager, she first went with him to the Pro Football Hall of Fame in Canton, OH. She attended the same high school that graduated such football players as Mike Ditka, Shawn Gilbert, Tony Dorsett, and others. She is a huge Pittsburgh Steelers fan.
Since her teenage years, she has returned to the Hall many times, and has often enjoyed the Enshrinement Ceremony. However, when she decided to visit the Pro Football Hall of Fame Enshrinement for the entire weekend of festivities, she came with Sports Travel and Tours – 5 different times. "I have recommended Sports Travel and Tours to friends," she said.
2010 was her favorite Hall of Fame Enshrinement year. That year Emmitt Smith and Jerry Rice were enshrined, along with several others. Her favorite part of the weekend is the Gold Jacket Ceremony. "It's a very emotional moment when the newly enshrined players surrender their suit jacket, and put on that gold jacket, for the first time in public."
Phyllis loves the Football Hall of Fame because it is "both educational and entertaining." The many interactive exhibits and the memorabilia keep it fresh and interesting for all ages. At the Hall, her favorite exhibit is of the Super Bowl rings. "They began small, but every year they get bigger and gaudier. It's so interesting."
Phyllis has several favorite players in, and not yet in, the Hall of Fame, not all of them Steelers. One favorite is Michael Irvin, enshrined in 2007. "He's very approachable, and was a real leader on the field." She was also pleased that Michael Strahan would be enshrined this year, and looks forward to the future enshrinement of Hines Ward, Troy Polamalu and Jerome Bettis. As Phyllis says, "Football is America's sport."
Massachusetts based tour operator, Sports Travel and Tours is helping fans attend this event, along with the other festivities that comprise the Pro Football Hall of Fame Enshrinement Festival. Travel packages include hotel accommodations, various events throughout the weekend including the Enshrinement Ceremony on Saturday, August 2, and the Hall of Fame game on Sunday, August 3. Michael Strahan, Andre Reed, Walter Jones, Derrick Brooks, Aeneas Williams, Claude Humphrey and Ray Guy make up the Class of 2014 Hall of Fame enshrinees.