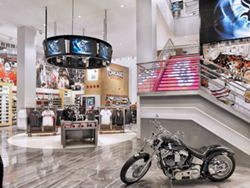 Charlotte, North Carolina (PRWEB) February 28, 2014
Learn the latest industry tips and techniques in seamless flooring with SureCrete's epoxy coatings training session. This hands-on class will teach the fundamentals of surface preparation, primer coats, mixing and application, high performance clear coats and more.
Epoxy coatings provide a durable, attractive finish for a wide variety of surfaces, and are commonly used on garage floors, retail spaces, restaurants, basements and other interiors.
SureCrete's training sessions are led by seasoned industry professionals who will provide all of the necessary information and techniques to produce consistent, high-quality, durable seamless flooring applications. Participants will create their own epoxy flake and epoxy metallic samples, the most popular options in epoxy coatings today.
April 10-11, 2014
2:30-5:30PM
Turning Point Innovations
1212-G Graphic Court
Charlotte, NC 704-333-4235
Cost: $150 per person