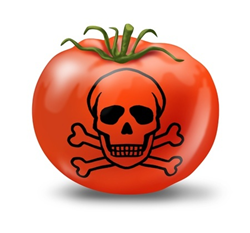 Long Beach, California (PRWEB) March 10, 2014
Broadview Mortgage Long Beach, a California based mortgage bank, has announced the benefits of an adjustable rate.
"An Adjustable Rate Mortgage is also commonly called an ARM loan. Adjustable mortgages inherently carry more risk than a fixed rate mortgage due to the fact that the interest rate and payment can fluctuate, but it doesn't mean that this is a risky option," says Scott Schang, Branch Manager of Broadview Mortgage Long Beach.
ARM loans have been given a bad name because many of the "toxic" loans that experienced very high default rates had adjustable features that were not explained properly to borrowers.
Toxic ARM loans included mortgages that have pre-payment penalties, negative amortization, or allow the borrower to qualify using only a "starter rate" and not the actual interest rate for the loan.
"The fact is, all of the so-called 'toxic' ARM loans have been discontinued, leaving only responsible and stable ARM options for homeowners and homebuyers to choose from," adds Schang.
The interest rate on an adjustable rate mortgage is not always, but usually lower than a long-term fixed rate mortgage. This is very appealing to many people, and is often used as a "bait and switch" tactic for mortgage advertising.
While the potential of risk is there, the reality is that ARM loans do not have the built in "risk" that toxic loan programs have had in the past.
Lenders have made many changes to the way they underwrite Adjustable Rate Mortgages which has eliminated much of the risk that earned ARM loans a bad reputation.
"An Adjustable Rate Mortgage is not necessarily more risky than a fixed rate mortgage, it's just different," adds Schang.