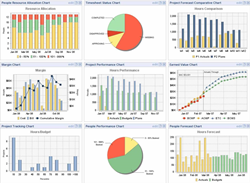 Dulles, Virginia (PRWEB) February 28, 2014
Unanet, a developer of services automation software that helps organizations manage people and projects for improved profitability, has announced that it has become a sponsor of the Association of Management Consulting Firms (AMCF).
Unanet has been widely adopted by Professional Services and Consulting firms, and other organizations such as Government Contracting, Engineering, Shared Services, Federal & State government, and Higher Education. Unanet software is available both On Demand in the cloud, and On Premise.
As a sponsor of AMCF, Unanet is participating in AMCF's Global Leadership Forum, taking place in New York City on March 27, 2014. The audience will include industry experts and consulting leaders. Keynote presenters at the forum include W. Chan Kim and Renée Mauborgne, Professors of Strategy and Management at INSEAD.
Fran Craig, Unanet's CEO, will attend and present the Unanet solution through live software demonstrations. Fran Craig commented "This will be our first AMCF event so I'm thrilled to have the opportunity to meet AMCF members and experience the outstanding conference program."
About AMCF:
The Association of Management Consulting Firms (AMCF) is the premier international association of firms engaged in the practice of management consulting. Founded in 1929 as AMCE, the Association of Management Consulting Engineers, AMCF today remains in the forefront of promoting excellence and integrity in the profession.
The mission of AMCF is to promote an environment which fosters the success of management consulting firms worldwide and the value they deliver to their clients. It does this by helping members strengthen their senior management teams through value-driven programs, research and communications. The association also promotes a better understanding of the profession among the business community, government, academia and the public.
About Unanet:
Unanet is a leading provider of Cloud or On-Premise software for project-based organizations. Unanet delivers skills management, resource planning, budgeting & forecasting, timesheets, expense reporting, billing & revenue recognition, and project management reporting. Over 1,000 organizations rely on Unanet to maximize staff utilization, reduce administrative costs by 90%, improve invoicing by 10X, and support forward decision-making for improved operations.