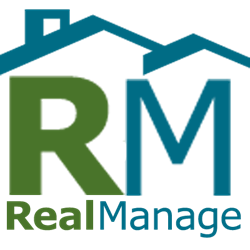 Carrollton, TX (PRWEB) March 04, 2014
RealManage is pleased to announce that the company has been awarded the 2013 Visitors' Choice Award by All Property Management for the second consecutive year. Out of the more than 2,000 active property management companies in its network, RealManage is one of 300 companies that were most often selected by the more than 2 million visitors who visited their site last year.
About All Property Management
Founded in 2004, Seattle-based All Property Management is the largest property management network on the web. Known for superior customer service and extensive industry knowledge, All Property Management is focused on helping property owners maximize their rental potential through shared resources and introductions to local property management experts that fit their service needs and property types. In November 2010, the company was purchased by an investment group led by former Microsoft executive and founder of Walkscore and All Star Directories, Mike Mathieu. Under this new ownership, the company now has 15 employees and is aggressively building on its industry leadership by expanding its online network, products, and resources designed to connect property owners and managers nationwide.
About RealManage
RealManage is a property management company that specializes in HOA management and condominium management and manages hundreds of community associations in Arizona, California, Colorado, Florida, Georgia, Louisiana, Nevada, North Carolina, Oregon, Texas and Washington, including homeowner associations (HOAs), condominium associations, cooperatives, municipal utility districts, luxury high-rises and large master-planned communities. For more information or to request a quote for HOA management or condominium management, visit RealManage.com or call us toll-free at (866) 403-1588. You may also follow us on Facebook, Twitter, LinkedIn and Google +.