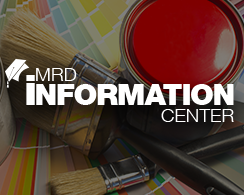 On the practical level, the homeowner can find tips on everything from installation techniques to countertop patterns.
Toledo, Ohio (PRWEB) March 01, 2014
"Should I choose a laminate or stone countertop?" "Two-handle, pull-out, or vessel – how do I know which style faucet I need?" "What's an apron sink, anyway?" These are just a few of the questions consumers often have when planning a remodel of their kitchen or bath. In the MR Direct Information Center, answers to these questions are provided in a cordial and easy-to-understand manner. The Center is divided into sections addressing general product information, cleaning tips, design suggestions, helpful hints and support.
In the Product Section, detailed information is provided about each class of sink offered. Whether it be stone, copper or any of the eight substances used in the construction of MR Direct sinks, the pros and cons of each are clearly presented. The choice of material not only affords a distinctive appearance, but also requires special care. In the Cleaning Section, suggestions are made on how to maintain the sink's original look by following a list of "do's and don'ts" and cleaning-product recommendations.
Faucet styles for the kitchen and bath continue to evolve in form and function. MR Direct explores the diversity of available designs, explaining the differences in purpose and aesthetics. Costs, finish choices, and installation concerns are also addressed so that a sound choice can be made.
Every homeowner has what he believes to be unique challenges in the kitchen and bath. These circumstances are usually not as rare as one may think. For example, many people have small kitchens which they would like to make more efficient; a bathroom basin that they would like to paint; or a large family that needs better access to kitchen facilities. The Design Section of the MR Direct website discusses a variety of these special needs and offers additional information on design trends.
On the practical level, the homeowner can find tips on everything from installation techniques to countertop patterns in the Helpful Hints Section. Included are articles on repairing a chipped sink, the variable thicknesses of stainless steel sinks, and the trending styles of cabinetry for kitchens and baths.
The Support Section is devoted to explaining the certifications and benefits of owning MR Direct products.
The Information Center is being updated on a regular basis because MR Direct strongly believes that an informed customer will make a satisfied customer. To read the full transcripts of the topics mentioned here, and many more, visit MRDirect.com.