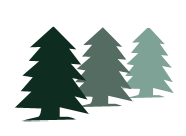 Charlotte, NC (PRWEB) March 03, 2014
Cedar Management recently joined an elite group of community association management companies that have earned the Accredited Association Management Company (AAMC®) credential from Community Associations Institute (CAI). Cedar Management Group is one of fewer than 250 management companies worldwide and 11 in North Carolina, who have earned the highest level of professional recognition in the community association management field.
The AAMC credential is awarded to companies who have progressive training and demonstrated commitment to providing the differing and various services community associations need. The accreditation is the world's only recognition awarded to companies that meet specific criteria in community management. Through advanced education and training, staff members of an AAMC have the knowledge, experience, and integrity to provide the best possible service to a community. To earn the AAMC credential, a management company must have three years of experience in community association management, at least one Professional Community Association Manager, PCAM, and at least 50 percent of its managers must have earned professional designations.
Paul Greiner, President of Cedar Management Group states, "We are very excited about this achievement and recognition from CAI. This accreditation is not taken lightly. Almost 10 years ago, I started this company with my business partner to fill a void in the association management industry. This achievement is a culmination of many things: our clients who trust us each day, our employees that work hard to meet the clients' expectations, and the teamwork mentality we bring to each community we serve."
Because of Cedar's hard work and dedication, the company was able to obtain the AAMC and is excited to have the education and experience necessary to gain the accreditation. Cedar works diligently to provide the best possible service to the community associations they manage. Gaining the AAMC designation proves Cedar's commitment to the community association industry and the proof of the qualifications that Cedar's staff is well-educated and can provide the best possible services to any community association in both Carolinas.
Paul continues, "With this accreditation, our clients can be assured they will receive the highest level of services on par with the very best management companies in the world. Cedar clients can be confident of not only the quality of the property management services we offer but also the superior community services that help enhance the values of their association."
CAI and its 60 chapters work on behalf of the professionals and volunteers engaged in the management and governance of homeowner and condominium associations, cooperatives and other planned communities. CAI's 31,000-plus members include community association volunteer leaders, managers, management companies, and businesses that provide products and services to these communities. More information can be found at http://www.caionline.org.
Cedar Management Group, AAMC has corporate offices in Charlotte, NC with additional offices in Asheville, Greensboro, and Winston Salem, North Carolina and Columbia, South Carolina. Cedar Management Group has a staff of over 50 trained professionals, many of which are certified in property management by the Community Association Institute. Cedar Management Group currently provides property management services to over 200 associations and over 30,000 individual homeowners living in community associations in both Carolinas. For more information regarding Cedar Management Group, please visit http://www.mycmg.com.
###