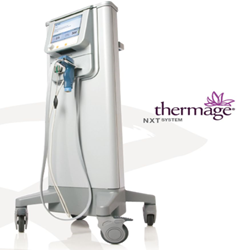 we are proud to have won the Thermage Black Diamond Award for eight years in a row.
(PRWEB) February 28, 2014
Precision Aesthetics has a long history with the newest technologies for non-surgical skin tightening and body shaping. Back in 2007 Precision Aesthetics led by Lisa A Zdinak MD, medical director, was the first practice in New York to adopt the NXT, their newest platform that was introduced in that year. A succession of Thermage"firsts" followed over the years. Dr Zdinak was the first to adopt the 16.0 Thermage body tip for greater area and effectiveness, and every subsequent advance, including their latest, the CPT comfort pulse tip. Dr Zdinak said "We are proud to have won the Thermage Black Diamond Award for eight years in a row."
As a Thermage physician trainer and lecturer, Dr Zdinak has been called upon to lecture as far away as California and in Europe as well. Thermage is well known for its one time treatment to reduce wrinkles, tighten skin, on the face and the body. In New York Dr Zdinak's staff have all been personally trained by her for many years with her proprietary techniques for Thermage as well as Exilis and Carboxytherapy. Exilis is another popular radio frequency device. that reduces fat, contours the body, tightens the skin and reduces wrinkles. Carboxytherapy is used to reduce stretch marks.
Precision Aesthetics is located at 10 West 74th St. just off of Central Park West. Other technologies offered are Cryotherapy, Mesotherapy, Dermaroller, PRP growth factor fillers, Illumiwave Lipocontour and hair loss treatments. Often various combinations are utilized to achieve greater individualized results for each patient. Products offered include Australian Ultraceuticals and most recently Sepai from Spain. To find out more about Thermage body shaping and skin tightening or any other procedure please visit us at precisionaestheticsmd.com.