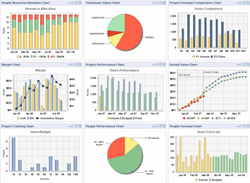 Dulles, Virginia (PRWEB) February 28, 2014
Unanet, a developer of services automation software that helps organizations manage people and projects for improved profitability, has announced its sponsorship of the Fairfax County Chamber of Commerce (FCCC) has been recognized at the Business Partner Level.
For more than 85 years, the Fairfax County Chamber of Commerce has been working hand-in-hand with companies in Northern Virginia to build a strong business community. From small, entrepreneurial startups to some of the country's largest corporations – businesses have leveraged the Chamber to raise their profiles, grow revenue and develop new business relationships
As a sponsor at the Business Partner Level, Unanet supports many of the Fairfax Chamber's events, including the GovCon Series, GovCon Awards, GovCon Symposium and Women in Business Executive Series. Unanet is also a Gold Sponsor of the Chamber's Entrepreneurs Council and is supporting a roundtable in December.
Fran Craig, Unanet's Founder and CEO, commented the partnership with the Chamber is a natural fit and is excited about the events the Chamber is hosting. Fran explained, "Many of our customers are government contractors so we're proud to support these high quality programs and events that cater to their industry."
Fran added, "As a woman entrepreneur and founder of Unanet, I also take a special interest in the Women in Business events and I'm happy to give back to the community by having Unanet as a Gold Sponsor of the Entrepreneurs Council."
About Unanet:
Unanet is a leading provider of Cloud or On-Premise software for project-based organizations. Unanet delivers skills management, resource planning, budgeting & forecasting, timesheets, expense reports, billing & revenue recognition, and project management reporting. Over 1,000 organizations rely on Unanet to maximize staff utilization, reduce administrative costs by 90%, improve invoicing by 10X, and support forward decision-making for improved operations.