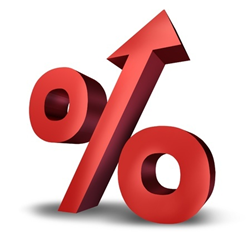 Long Beach, CA (PRWEB) March 13, 2014
Broadview Mortgage Long Beach announces tips for what homeowners can expect in 2014.
Record low mortgage interest rates resulted at the end of 2013. The 3% interest rates of 2012 and early 2013 were a direct result of manipulation by the Federal Reserve in an effort to stimulate spending and aid in the recovery in real estate markets across the Country.
"Good news about jobs and the recovering economy translates into bad news for bargain basement interest rates on home loans," says Scott Schang, Branch Manager of Broadview Mortgage Long Beach.
California was one of the hardest hit states in the nation as home values decreased in late 2007. As a result, many homeowners are still carrying mortgage interest rates well above what is available today's market.
In 2013, California's home values increased 25% for single family homes, and over 31% for condominiums and town homes. Not being able to refinance is still an issue in some areas that were affected the most.
The good news here is that as values came roaring back, many folks took this opportunity to sell, moving up, down or over to a new home. As the sellers are selling their homes, this brings more buyers into the market, which continues to drive up home values, according to Schang.