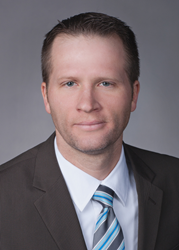 Boise, ID (PRWEB) March 03, 2014
Holland & Hart LLP is pleased to announce the addition of Richard Andrus to its Boise office as of counsel in the firm's intellectual property practice group.
Andrus advises clients on drafting and negotiating telecommunications agreements involving the provision of video, internet and digital phone services. He acts as outside counsel for one of the nation's largest cable operators.
In addition to his telecommunications practice, Andrus assists clients with real estate and development issues. He has significant experience guiding clients through varied land use approvals, from small subdivisions to large planned-unit developments and conditional use permits for various commercial operators. Andrus drafts, negotiates and enforces purchase and sale agreements, residential and commercial leases, easements, restrictive covenants and homeowner's association documents. His litigation experience includes foreclosures, title, boundary, easement, contract disputes and petitions related to land use and entitlement matters.
Andrus is a graduate of the Brigham Young University, J. Reuben Clark Law School (J.D., 2005) and Utah State University (B.S., 2002).
About Holland & Hart
Holland & Hart LLP delivers integrated legal solutions to regional, national and international clients of all sizes.
Since its inception in 1947, Holland & Hart's more than 450 lawyers have consistently been recognized by leading national and international peer and industry review organizations for innovation and dedication to the practice of law.
For more information, visit http://www.hollandhart.com.