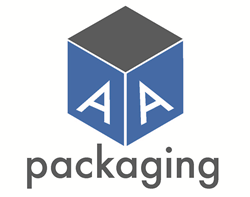 New budget numbers are estimating that these sales taxes exceed expectations by a large degree and may add more than $100 million a year to Colorado's tax receipts
Denver, CO (PRWEB) February 28, 2014
On January 20th 2014 Colorado's new wave of legal marijuana businesses faced their first deadline to pay sales taxes the had collected during their first month of sales. With these payments, new budget numbers are estimating that these sales taxes exceed expectations by a large degree and may add more than $100 million a year to Colorado's tax receipts.
These sales figures are an encouraging glimpse into how Colorado's fledgling recreational marijuana market will have a big impact on the state's finances, both this year and for the foreseeable future. "You can bet that other states are keeping an eye on these tax figures," a representative of AA Global Imports said "Arizona, Alaska, and Oregon are all considering joining Colorado and Washington as legal states. These sales figures show what their bottom line could be if they make that leap."
According to the New York Times, a budget proposal from Gov. John W. Hickenlooper proposed that commerce related to the marijuana industry could be over $1 Billion over the next fiscal year and recreational marijuana would account for over $610 million of these sales. Many advocates are excited to have the prospect of a billion-dollar industry blossom in their state. According to the Times, Mr. Hickenlooper's budget proposal estimated that the state could receive approximately $135 million in tax revenues from recreational and medical marijuana over the coming year. "We have seen our orders multiply rapidly in Colorado, and it is obvious that sales are not slowing down any time soon," the spokesperson for AA Global Imports said. "This legislation has been a huge boon to the state of Colorado, with the potential to fund necessary services ranging from education to law enforcement, and with these sales figures it is not going to be too long before other states follow suit."
AA Global Imports is a California-based supplier of pharmaceutical supplies that is becoming a leader in the legal marijuana industry in Colorado. They are proponents of both medical and recreational marijuana and are capturing a large market share of fulfilment orders to dispensaries nationwide. For more on how AA Global imports can supply your business with marijuana packaging and supplies please call 1(888)315-2453 or visit their site at http://www.vialsondemand.com
For more information on Colorado's Marijuana Sales Tax Bonanza visit the New York Times article dated 2/20/2014: http://www.nytimes.com/2014/02/21/us/colorado-expects-to-reap-tax-bonanza-from-legal-marijuana-sales.html?_r=1