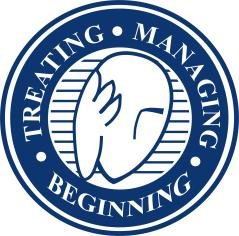 Traumeel has been proven to be highly effective without creating side effects. As a dentist, it's my job to treat my patients, not create additional health issues. That's why I'm an outspoken proponent for Traumeel. -Ronald C. Auvenshine
Houston, TX (PRWEB) February 28, 2014
MedCenter TMJ and Dr. Ronald C. Auvenshine have added another item to their list of recommended products. They are now using Traumeel, an anti-inflammatory treatment, in their practice and recommending the product to all patients that are suffering from muscular pain and inflammation.
Traumeel utilizes natural ingredients that have been clinically shown to relieve the symptoms associated with inflammation and reduce pain.There are multiple products in the Traumeel product line including tablets, oral drops, gel and ointment, which is used at MedCenter TMJ. Relief can set in immediately, with therapeutic improvements occurring within 24 hours to one week.
Dr. Auvenshine stressed the benefits of opting to use Traumeel, stating, "Traumeel has been proven to be highly effective without creating the side effects that can come with other anti-inflammatory and pain relief medications. As a dentist who has been treating TMJ disorders for 40 years, it's my duty to treat my patients, not create additional health issues. That's why I'm now an outspoken proponent for Traumeel."
The recommended use for MedCenter TMJ patients is to apply Traumeel four times daily along with moist heat to the affected area.
To learn more about Dr.Auvenshine and the MedCenter TMJ, please visit: http://www.medcentertmj.com/.
About MedCenter TMJ
At MedCenter TMJ Dr. Ronald C. Auvenshine and his team of medical professionals are helping patients that suffer from orofacial pain and temporomandibular joint disorders find relief. For more than 35 years Dr. Auvenshine has focused his practice solely on providing specialized treatment for craniomandibular disorders in order to give his patients the best care possible for their unique needs. Before opening his own private practice Dr. Auvenshine worked as a dental officer in the United States Army and as a faculty member at LSU School of Dentistry in New Orleans where he founded the Temporomandibular Joint (TMJ) and Facial Pain Clinic at the LSU School of Dentistry.