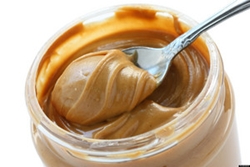 There is a close association between Alzheimer's disease and high blood pressure, diabetes, obesity, and high cholesterol, which in turn can be managed by maintaining a healthy mouth.
Minneapolis, MN (PRWEB) March 05, 2014
To increase awareness of the direct connection between periodontal disease and critical illnesses like Alzheimer's disease, cbg|CONFIDENT, is outlining two simple tests which might indicate early signs of Alzheimer's disease.
Memory loss is one of the earliest symptoms of Alzheimer's disease and other types of dementia. Alzheimer's related memory difficulties are forgetting having taken the car somewhere, compared to forgetting where the car is parked, which is a typical symptom of age-related memory loss.
"There are consequences far more noteworthy than memory loss, as there is a close association between Alzheimer's disease and high blood pressure, diabetes, obesity, and high cholesterol, which in turn can be managed by maintaining a healthy mouth," says cbg's Muriel Otto.
The DANA Foundation, a private organization committed to advancing brain research, celebrates their annual Brain Awareness Week March 10-16, 2014, a global campaign to increase public awareness of the progress and benefits of brain research. Brain functions have a critical role in helping people lead healthier and more productive lives. DANA provides the information people need to make informed decisions about their health.
cbg is providing three simple tests individuals can perform, which may indicate early signs of Alzheimer's disease. While these tests cannot diagnose dementia or Alzheimer's, they do identify signs of impairment which doctors can then monitor over time.
The first test, called the "Peanut Butter Test," requires assistance from a helper. The individual being tested should close their eyes and mouth and block one nostril while breathing normally. Holding a ruler next to their open nostril, the helper will hold a spoonful of peanut butter at 30cm distance and move the peanut butter up the ruler one centimeter at a time while the person being tested exhales, until they are able to detect the odor. Record the distance at which the odor of the peanut butter is detected and repeat the procedure on the other nostril after a 90-second delay.
People in the early stages of Alzheimer's disease have a dramatic difference in detecting odor between the left and right nostril—the left nostril is impaired and may not detect the smell until it is an average of 10 centimeters closer to the nose than the right nostril.
The basis of this test is that the ability to smell is associated with the first cranial nerve, often one of the first things affected in cognitive decline. Because peanut butter is a "pure odorant," it is only detected by the olfactory nerve and is easy to access. This sniff test will confirm an Alzheimer's diagnosis, but researchers are still evaluating whether there is a relationship which can accurately be used to predict which patients are going to get Alzheimer's disease.
The second test is a simple 15-minute test which can be taken at home online or by hand. The test evaluates spatial awareness and reasoning in addition to memory ability.
Periodic testing identifies changes in cognitive abilities to doctors, enabling them to monitor further changes and begin treatments sooner.
"We want to educate and bring attention to Brain Awareness Week, as Alzheimer's disease can be moderated with treatment." says Otto. "Alzheimer's has been linked to poor oral health. While it is not causative at this time, it's safe to say that a life free of gum disease will only help in leading a generally healthier life." We want to remind individuals to brush their teeth and floss regularly twice a day.
About cbg:
For more than 15 years insurance professionals, employer groups and individuals have turned to cbg for help with their dental insurance needs. Our role is to carefully evaluate the financial stability and reliability of the insurance carriers we partner with, develop highly competitive products and most importantly provide best-in-class customer service. My Generation also offers non-insurance discount plans, security and identity theft and tele-medicine. cbg utilizes state-of-the-art web systems, combining superior service with flexibility, to provide a unique experience to consumers and to its agent distribution partners. For an instant quote, visit http://www.shopindividualdental.com.