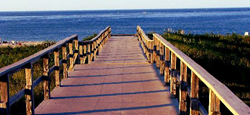 Ipswich, Massachusetts (PRWEB) March 01, 2014
24/7 Van Lines – an established local, national and international commercial and residential relocation company – is pleased to announce that they have launched a helpful "Cost Reduction Mover's Guide" to help their customers seeking a moving company in Ipswich, MA, to get the lowest rate. The guide offers an array of tips that were compiled by experience industry providers, intended to aid customers who may be struggling to reduce the cost of their move.
Millions of people relocate each year in the U.S., with more than 13 million of them moving across the country, says the Moving Authority. While a good deal of people relocating are relying upon a relocation allowance afforded to them by a new employer – one of the commonest reasons why people relocate across the country is due to a new job – many are moving on their own limited budget. With this helpful guide being offered by 24/7 Van Lines, people seeking a bargain on using a moving company in Ipswich, MA can more easily know the necessary steps they need to take to get the lowest moving price.
"We are pleased to offer this free online guide for prospective customers on our website," stated company spokesperson, Mark Tanning. "The guide offers timeless tips on reducing the cost of a move, and can help you potentially reduce cost by as much as 30 percent or greater."
About
24/7 Van Lines is a respected moving company based out of Southern California. The company provides local, state, national and international long distance moving services in all 50 U.S. states. The company also provides packing and crating services, fine art shipping and piano moving. In recent news, the company has announced that they will be offering a free "Cost Reduction Mover's Guide" on their website in efforts to aid customers in further reducing the associated cost of their move.
You can learn more about their services by visiting 24/7 Van Lines online.
Press Contact:
Mark Tanning
24/7 Van Lines
(877) 549-2077