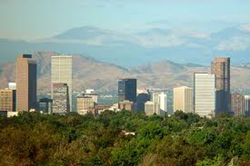 Speaking at ISSP Conference 2014 is an opportunity to engage in rich, compelling dialogue with some of the best and brightest sustainability practitioners in the world.
Hartford, CT (PRWEB) March 03, 2014
The International Society of Sustainability Professionals (ISSP) is currently soliciting presentations for ISSP Conference 2014 to be held November 12 -14, 2014 in Denver, Colorado. The deadline for ISSP's call for presentation papers has been extended to March 10. Presentation proposals can be submitted on-line at http://conta.cc/MCdhMm.
ISSP Conferences are an opportunity for sustainability practitioners, both internal and external, from all over the world to convene, network, learn and help shape the profession. More than 400 sustainability professionals from around the world are expected to attend. As in past years, the conference is designed to be a rich learning experience to help professionals accelerate the adoption of sustainability in their respective organizations and communities.
Invitations have been extended to potential keynote speakers, and an announcement is expected soon about program details, according to K.J. McCorry, CEO of eco-officiency, LLC, Boulder, CO, who is conference program co-chair along with Graham Russell, principal of Trupoint Advisors, Denver, CO. "We are encouraging our community of sustainability executives and consultants to submit proposals to share their experience and knowledge with their peers for our 75-minute concurrent sessions," says McCorry. "Speaking at ISSP Conference 2014 provides an opportunity to engage in rich, compelling dialogue with some of the best and brightest sustainability practitioners in the world."
McCorry explains that potential speakers should presume that attendees of ISSP Conference 2014 already possess an intermediate to advanced understanding of the principles of sustainability. Top cited topics from sustainability professionals helping to plan the conference include:
Re-generative Organizations – Next Steps in Sustainability
Issues related to Energy and Water
Building the Business Case
Leadership/ Management
Change Management
Employee and Stakeholder Engagement
Sustainability Planning and Sustainability Management Systems
Adaptation and Resilience
Sustainability Assessment Frameworks such as B-Corp and S-CORETM
Sustainability Metrics and Reporting
Academic Research
Best Practices and Tools
The program committee has identified these key elements to be included in the decisions about which proposals will be selected for breakout sessions and panel presentations:
Examples, case studies, best practices
Deep dive of topics and relevance (less surface and definition)
More on "How-To" and approaches
Identification of specific challenges and how to deal with them
Engagement of conference participants via small groups and Q&A
Utilize panels that compare and contrast points of view
Ensure there is an international or multi-national focus
In addition to a rich selection of keynote presentations, general sessions, break-out sessions and panel discussions, ISSP Conference 2014 will feature pre-conference workshops, a tour of sustainable venues in downtown Denver, the inauguration of the next class of inductees into the ISSP Sustainability Hall of Fame, a Wisdom Panel comprised Hall of Fame members and other sustainability pioneers, and an exhibition highlighting products and services of interest to sustainability professionals. More information about ISSP Conference 2014 can be found at http://bit.ly/1hZeNlO.
About ISSP
The International Society of Sustainability Professionals (ISSP) is the world's leading professional association for sustainability professionals. ISSP is a member-driven association committed to moving the profession of sustainability forward through building strong networks and communities of practice. Formed in 2007, ISSP boasts more than 700 members from every region of the world. Members share resources and best practices, and develop themselves professionally. Webinars, webchats, on-line courses, special reports, resource directories, salary surveys, and professional competency studies are just a sampling of the rich content offered to members. For more information about ISSP and its offerings, please visit http://www.sustainabilityprofessionals.org.