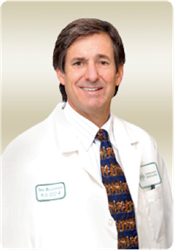 Tinnitus that is accompanied by some hearing loss may be managed with a hearing aid. There are many variables that determine whether a person will experience total or partial tinnitus relief using hearing aids.
Santa Rosa, CA (PRWEB) February 28, 2014
Tinnitus, or persistent ringing in the ears, occurs in about 1 out of 5 people, or 50 million adults in the U.S. Tinnitus is the medical term to describe the perception of persistent sound in one or both ears (sometimes perceived as a sound that is 'in the head') when no external sound is present. Many people hear "ringing in the ears," while other hear hissing, roaring, whistling, chirping or clicking. These symptoms can occur intermittently or constantly. It can have one or many different tones-and its perceived volume can range from subtle to very loud.
It is not normally considered a serious problem by doctors and can occur as a result of aging, an ear injury, a circulatory system disorder or a number of other conditions. Although there presently is no cure, tinnitus can sometimes be managed by treating the underlying cause, by altering reactions to it or by incorporating treatments that help reduce or mask the noise, making it less noticeable.
Symptoms, Types and Causes of Tinnitus
Tinnitus affects everyone differently and it can significantly affect a person's quality of life. Common complaints associated with tinnitus that cannot be ignored include; fatigue, stress, sleep disorders, memory problems, anxiety, depression and trouble concentrating.
One of the most common causes of tinnitus is inner ear cell damage which happens when the tiny, delicate hairs in the inner ear, that normally move in relation to the pressure of sound waves, become bent or broken. If that happens, the hairs may produce random electrical impulses to the brain, resulting in tinnitus.
Other causes of tinnitus include; age-related hearing loss, exposure to loud noise, portable music devices, earwax blockage, ear bone changes, Meniere's disease, TMJ disorders, head injuries or neck injuries, tumors of the ear, head and neck tumors, atherosclerosis, high blood pressure, turbulent blood flow. Additional causes include; use of certain medications, overuse of aspirin, severe weight loss, ruptured eardrum and thyroid disease.
Temporary Tinnitus
Infections or blockages in the ear can sometimes cause temporary tinnitus and it will disappear once the underlying cause is treated. Brief exposure to loud sounds or music (such as a loud concert) can sometimes cause temporary tinnitus. But more often than not, tinnitus does not go away even after the underlying cause is discovered. That is when other therapies may be introduced, and some of these therapies may bring significant relief by either decreasing or covering up the unwanted sound. In many cases people with tinnitus adjust to the symptoms, meaning they get used to the noise and notice it less over time.
Treatments for Tinnitus
Commonly used methods of tinnitus management include:

Biofeedback
Electrical stimulation
Relaxation therapy
Counseling
Habituation therapies
Tinnitus maskers
Hypnosis
Medications for Tinnitus
Many drugs have been researched and studied in an attempt to relieve tinnitus; however there is no known drug that has been clinically demonstrated to be effective in the elimination of tinnitus so far. Occasionally, treatment with low doses of some medications may help reduce the effects of tinnitus.
Hearing Aids
Tinnitus that is accompanied by some hearing loss may be managed with a hearing aid. There are many variables that determine whether a person will experience total or partial tinnitus relief using hearing aids. However, for patients who have a hearing loss in the frequency range of the tinnitus, hearing aids may bring back the ambient sounds that naturally cover the tinnitus.
"We often refer to Tinnitus as being a candle in a dark room," says Dr. Marincovich. "For years we used to focus on the tinnitus (candle) but even if we were able to help patients manage the tinnitus this way, there was still a significant contrast between the reduced tinnitus (dimmed candle) and the darkness and patients were still very much aware of the tinnitus. Now with the development of digital technology and the ability to individually prescribe loudness and pitch at the frequencies of the tinnitus, rather than "dim the candle" we "brighten the room". In other words, by focusing on hearing, (minimizing the contrast between the candle and the room), the tinnitus tends to take a "back seat" and we are able to help the patient "focus on the room" or better hearing, and thus the patient is better able to manage their tinnitus."
In some cases audiologists believe that the tinnitus may be originating from the central auditory cortex in the brain in response to trying to help the ear hear better. When the ear hears better through appropriately fit amplification, which can restore ambient sounds and help fill Sound Voids™, often the tinnitus is minimized. This is a relatively new management therapy, though many patients are reporting excellent results.
Masking Devices
Some people benefit from the use of tinnitus maskers which produce sounds that "mask," or cover up the ongoing noise made by the tinnitus. The masking "tones" act as a distraction and most patients find the new sound more tolerable than the tinnitus. An even newer device is called a tinnitus instrument, which is a combination of hearing aid and masker.
Sound Therapy
The professionals at Audiology Associates will evaluate other treatment options that may work including Sound Therapy. Sound Therapy combines low-level, steady background sounds played through a device and is used with intensive counseling. This is an involved process that can take 12 to 24 months to reduce the effects of tinnitus.
What Makes Audiology Associates Your Best Choice for Tinnitus Car
In order to determine any underlying medical condition that may be causing tinnitus, a general physical exam is required, including personal history and a careful examination of the ears. Due to the personal and unique nature of each tinnitus case, proper medical evaluation and specialized treatment is necessary. In addition, your hearing should be evaluated by an audiologist to determine if a hearing loss is present. Since tinnitus can be associated with a number of auditory conditions, the audiologic evaluation will provide vital information regarding the cause and possible options for treatment.
For some people, tinnitus can cause a severe annoyance in everyday life. Dr. Marincovich works with patients of all ages and levels of hearing loss and our audiologists and staff carry decades of experience in helping patients manage the symptoms of tinnitus with state-of-the-art procedures and technologies. Although there isn't a single cure for tinnitus, Audiology Associates audiologists are experienced at providing individual solutions on a case-by-case basis and in many cases helping patients manage their condition.
Hearing care services are offered at our office locations in Santa Rosa, Novato, Mill Valley and Mendocino. Visit http://www.Audiology Associates-sr.com or call 707-827-1630 to make an appointment with one of our board-certified audiologists.