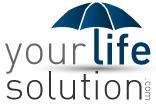 It's the year 2014! There are better ways to compare and purchase life insurance than the way it was done in 1920
Chicago, IL (PRWEB) March 02, 2014
YourLifeSolution.com, a service which specializes in allowing consumers to apply for life insurance electronically, is stating that they have just crossed a threshold of doing more than 90% of their applications without any paper being involved prior to policy issue. Eric Smith, the founder of the service, believes that this is beneficial for a litany of reasons. "The life insurance industry is often filled with needless waste. An agent drives for hours to deal with one client in many cases, lots of needless printing and paper, and physical documents being mailed back and forth are just a few examples of the inefficiency rampant in this industry. It's the year 2014! There are better ways to compare and purchase life insurance than the way it was done in 1920", said Eric Smith.
YourLifeSolution.com started using a fully electronic system for their applications in 2013. According to the service, other than a few carriers who have not adopted an electronic application submission system, nearly all carriers have rapidly transferred their paperwork into an e-signature system. "Some of the more complex or indexed products still involve the need for wet signatures, but with exception to them, essentially all simple term products have become streamlined by electronic signatures", said Eric Smith.
YourLifeSolution.com believes that their application process will be 100% electronic within five years.
Readers looking for more information on term or permanent life insurance products are encouraged to visit YourLifeSolution.com, or call Eric Smith at 888.374.2764.