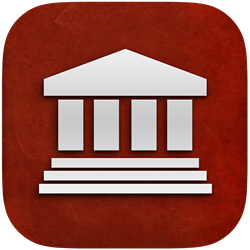 LSAT Score Reporter provides students with their score and personalized analytics for each and every exam released by LSAC.
Venice, CA (PRWEB) March 01, 2014
The LSATMax LSAT Score Reporter is a web-based tool that allows LSAT students to enter their answer choices from real LSAT prep tests and provides them with detailed and personalized score reports. The score reporter is easy to use and completely free. Any student who wishes to score a real practice LSAT, whether they use LSATMax for their prep or not, can use it.
The score reporter can be found on LSATMax's website. It provides students with their score and personalized analytics for each and every exam released by LSAC. When a student wants their exam scored, they just need to visit the website, choose their prep test number, enter in the answers they chose, and provide a valid email address. Within seconds they will be sent their raw and scaled score, along with a detailed analytic spreadsheet highlighting their strengths and weaknesses. The analytics provided are meticulous and precise, going much farther than any score reporter currently available on the market.
The score reporter's analytics breaks the exam down not only by section, but also question type, enabling students to customize their study plan by adjusting their LSAT prep as they receive each score report. For example, if a student receives a score report that indicates that their Logical Reasoning section dragged their score down due to an issue with Strengthen with Necessary Premise, they can customize their prep for the next few days to focus in on those specific questions.
The full course works hand-in-hand with the score reports by categorizing all the questions by section and type so that students can focus in on one type of question. In an effort to highlight red herrings and common pitfalls, the score report provides students with the percentage of students who selected each answer choice.
The LSAT is not a subject-based exam, but rather, an exam that tests a way of thinking. The only way for students to master the skills required for the LSAT is through continuous practice and meticulous analysis of their practice LSAT questions. LSATMax's LSAT Score Reporter is just one more way LSATMax provides all LSAT students with top-notch, convenient and affordable resources that will help them conquer the exam.