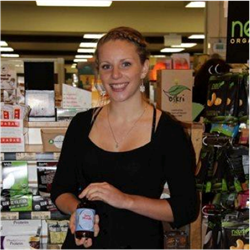 "I am a huge fan of this Canadian company, Synergy Organics. The essential oils in this line are phenomenal and high quality. Sexy Mouth and Fresh Kiss are such a nice alternative to your commercial mouthwashes. I keep one in my diaper bag at all times.
Victoria, BC (PRWEB) March 03, 2014
Those who don't want the chemicals of most other air "fresheners" will be delighted to learn the unique formulation of the 3 heavenly scented room sprays; Country Garden, Relax/Refresh, and Lullaby, makes these products remarkably odor absorbing while healthy to inhale and absorb. Baby and pet friendly!
Another exciting new product soon to be in stores is a pocket spray – a mini version of the mouthwash that offers 10 times the power to refresh your breath at any time. One spritz will keep you confident and fresh. Be assured and enjoy a fresh recharge as the essential oils work to provide synergistic health properties so you'll not only feel good but taste delicious.
http://www.everythingmomandbaby.com/2014/02/synergy-organics-organic-essences-for.html
It starts with essential oils derived from natural sources. All of the essential oils in Synergy Organic products are NOP Certified. The National Organic Program develops, implements, and administers national production, handling, and labeling standards for organic agricultural products.
All active ingredients have a Certificate of Analysis, an FDA approved analysis to certify quality and purity, and an MSDS Safety Sheet. For more information: Synergy Organics.
Contact Mary Anderson at Synergy Organics
Contact info:
P:1-250-592-3321
F:1-250-592-2133
E:info(at)synergyorganics(dot)ca