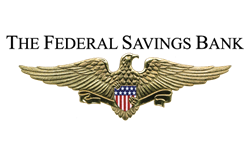 The Federal Savings Bank thinks a home equity loan is excellent for investors who are homeowners.
(PRWEB) March 01, 2014
Home equity loans allow homeowners to borrow money against the value of their house. During the recession, this option was largely eliminated as home values plummeted. Since home prices have recovered over the last two years, home equity loans may soon start growing in popularity once more. In addition to more equity for homeowners, lenders are feeling more positive about the overall economy and are more willing to originate and approve these types of loans. The Federal Savings Bank thinks now is a great time for existing home buyers to purchase another home, such as an investment property because the U.S. real estate market remains for sale at a value.
Equity is the value of a home and the difference of how much is owed on it. In other words, the amount of the mortgage subtracted from the home's value is a home's equity. Home equity loans allow homeowners to borrow against this value in a single payment. There is a fixed interest rate and monthly payments to repay the loan amount.
For homeowners who are interested in home equity loans, there are a few things you need to know:
Equity is necessary
To borrow against the value of your home, you must already have some home equity. Typically, those with little or no equity will not be qualified for this type of loan. After the loan, homeowners will still need to have a certain portion of equity in the property. In general, the loan-to-value ratio, how much is owed versus the value, will still need to be about 20 percent - or an 80 percent LTV ratio.
The loan is a mortgage
While you are borrowing against the value of your home that is not owed to the bank, a home equity loan is still a form of a mortgage. You will make fixed monthly payments on the loan to repay. Because it is secured against your home, interest rates are likely to be lower than unsecured loans, but higher than a primary mortgage loan. There may be some advantages to interest on a home equity loan, however, as the expense is tax deductible for those with itemized tax deductions.
In addition, because the loan is secured against the home, it is possible that the property could be at risk if payments are missed. It is possible to go into foreclosure as a result of a delinquent home equity loan. Because of this risk, it is important to treat this loan like a full mortgage.
The Federal Savings Bank thinks a home equity loan is excellent for investors who are homeowners. In fact, investment properties are desired among investors at this time since the availability of credit has dried up for millions of Americans, thus forcing them to rent.
Contact the Federal Savings Bank, a veteran owned bank, to find out more about affordable mortgage options.