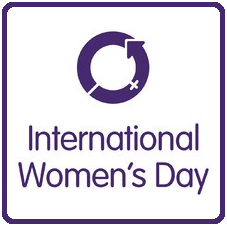 Here are three essential secrets pulled from Motivational Interviewing that inspire change.
Toronto, Ontario (PRWEB) March 06, 2014
The UN topic for International Women's Day this year is: Inspiring Change. At this time of year though, when New Year's Resolutions are a distant memory and the energizing spring weather has yet to arrive, motivation for change can be hard to find.
Motivational Interviewing (also known as MI) has become a popular client-centered counselling approach focused around addressing ambivalence to change. Here are three essential secrets pulled from motivational interviewing that inspire change:

Secret 1--Importance: Think of this as the "why" of change. People are more likely to make a change if they have good reasons why. Language such as "I need to. . ." is a signal that one finds a change important. If importance is low, ask if the goal can be altered to have more personal relevance.
Secret 2--Confidence: This is the "how" of change. It marks one's feelings of how successful they think they can be in the change. Often people feel defeated before even making steps to change. This prevents them from setting realistic goals for themselves. If confidence is low, it may mean that the goal is too lofty and should be altered or divided into smaller steps.
Secret 3--Readiness: This is the "when" of change. Timing is important. No matter how confident or important a change is for someone, they may not be ready to take those steps. If the readiness is low, consider looking at ways to help prepare for a change. For example, if a person wants to lose weight and they are unsure if they are ready, perhaps they can start planning ways to help with their weight loss goals, such as joining a gym.
Ranking each of these areas from 1 to 10 is a way to measure whether a change is likely to be successful. If either importance, confidence, or readiness are low, it provides insight as to how to improve a goal. If all three are low, get a new goal. A Motivational Interviewing tool called a "readiness ruler" can be found here.
Ready to set goals for personal change and live in the Toronto or Hamilton, Ontario area? Contact Sounding Board Counselling Services at: soundingboardonline.com.