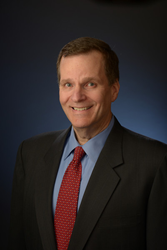 Our nearly 1,100 consecutive daily blogs have sought to educate, inform, and entertain our casual and daily readers
Baltimore, MD (PRWEB) March 05, 2014
Three years ago today, on March 5, 2011, MedicalMalpracticeLawyers.com began posting daily blogs regarding relevant and timely medical malpractice issues such as recent medical malpractice verdicts throughout the United States, proposed reforms to existing medical malpractice laws in many states, warnings regarding dangerous drugs and medical devices, etc.
Commenting on this milestone and the efforts behind nearly 1,100 consecutive daily blog postings, Jeff E. Messing, President of MML Holdings LLC, which operates MedicalMalpracticeLawyers.com and publishes its daily blog, stated, "We are proud of our efforts to educate and assist medical malpractice victims in the United States with our daily informative blog postings. We are the premier free website connecting medical malpractice victims with local medical malpractice lawyers throughout the United States."
"We have been successful in helping people find lawyers in their state who may answer their medical malpractice questions and represent them in their medical negligence case, if appropriate."
"We have learned during the past three years that people throughout the country continue to be seriously harmed by medical malpractice, despite unfortunate and misguided tort reform efforts underwritten by the massive health care industry to unfairly restrict their right to receive adequate justice."
Contact Us: MedicalMalpracticeLawyers.com may be contacted by completing a secure form on its website or by toll-free call to 800-295-3959.
Turn to us when you don't know where to turn.