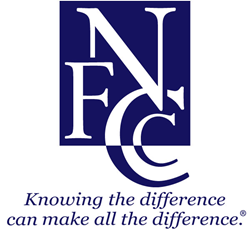 "Often the very people who celebrate receiving a refund are those who are most in need of extra money in their pocket each month," continued Cunningham.
Washington, DC (PRWEB) March 05, 2014
The National Foundation for Credit Counseling (NFCC) February online poll revealed that a strong majority of respondents intentionally plan to receive a federal income tax refund.
"The findings suggest that receiving an income tax refund has become standard operating procedure for some people, as 2014 is the second year in a row that the majority of NFCC poll respondents confirmed their preference toward the once per year windfall," said Gail Cunningham, spokesperson for the NFCC.
People may argue that overpaying Uncle Sam each pay period is the only way they can save, as their withholding has become a method of forced savings. However, that reasoning pales when stacked against the many benefits of having an accurate amount withheld from their check each pay period.
The NFCC encourages taxpayers to consider the following 10 reasons to discontinue the practice of receiving a federal income tax refund:

Overpaying any financial obligation rarely makes sense. No one wants to end up owing more taxes than they are prepared to pay, but receiving an excessive refund is not the proper solution.
Intentionally choosing to loan money without the benefit of earning interest isn't a smart use of money.
If saving is the objective, there are better options to meet that goal.
Not having ready access to one's own money could put a person in financial jeopardy if an unplanned expense or emergency occurred.
Having less money throughout the year could add the burden of financial stress.
A lower paycheck could result in charging items that otherwise would have been paid for with cash, thus potentially creating debt.
Less money available for debt repayment could increase likelihood of late payments, resulting in a negative impact on the credit report and score.
A smaller paycheck diminishes the opportunity to save, pay bills, donate or invest.
In spite of good intentions, a once-per-year refund often results in a once-per-year splurge.
The solution is an easy fix.
"Often the very people who celebrate receiving a refund are those who are most in need of extra money in their pocket each month," continued Cunningham. "Living paycheck-to-paycheck, people often fall behind on important priorities such as rent or vehicle payments. With the refund in recent years averaging close to $3,000, an extra $250 every month could mean the difference between eviction and repossession, yet many people remain reluctant to forego their habit of receiving refunds."
To calculate the proper number of withholding allowances, go to http://www.IRS.gov and type the words "withholding calculator" into the search bar. After determining the appropriate number of allowances, complete a new W-4 if necessary. Workers are allowed to submit an updated W-4 to their employer at any time during the year.
If the adjusted allowances result in a higher paycheck, make a conscious decision regarding how to best allocate the extra money. Cunningham notes that whether the objective is to save money, catch up on past-due bill payments, donate to charity or invest, without a solid plan to execute against, the money will likely not serve its intended purpose.
For answers and solutions to everyday financial concerns, reach out to an NFCC member agency and inquire about the three-step Sharpen Your Financial Focus program. To be automatically connected to the agency closest to you, dial (855) 374-2773, or visit http://www.SharpenToday.org or http://www.agudicehoy.org.
The NFCC February poll question and results are as follows:
Regarding income tax refunds
A. I intentionally plan to always receive a refund each year 56%
B. I intentionally plan to never receive a refund 28%
C. I have not given it any thought 16%
Note: The NFCC's February Financial Literacy Opinion Index was conducted via the homepage of the NFCC website (http://www.DebtAdvice.org) from February 1–28, 2014, and was answered by 996 individuals.
-30-
The National Foundation for Credit Counseling (NFCC), founded in 1951, is the nation's largest and longest serving national nonprofit financial counseling organization. The NFCC's mission is to promote the national agenda for financially responsible behavior, and build capacity for its members to deliver the highest-quality financial education and counseling services. NFCC Members annually help millions of consumers through more than 600 community-based offices nationwide. For free and affordable confidential advice through a reputable NFCC Member, call (800) 388-2227, (en Español (800) 682-9832) or visit http://www.nfcc.org. Visit us on Facebook: http://www.facebook.com/NFCCDebtAdvice, on Twitter: twitter.com/NFCCDebtAdvice, on YouTube: http://www.YouTube.com/NFCC09 and our blog: http://financialeducation.nfcc.org/.