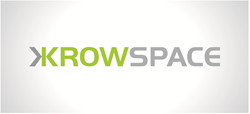 ...it's all about who you know. And we provide all of our users with direct access to 'the who.'
Washington, D.C. (PRWEB) March 04, 2014
The highly anticipated DC metro-based, KROWSPACE, will be launching their beta platform next month. KROWSPACE is the most unique job connection tool to date. It takes a fresh approach to the job solutions market by pairing traditional job searching tactics with proven social networking elements. There are high hopes that KROWSPACE will breathe new life into a stagnant industry. The team at KROWSPACE has developed a platform that supports Job Providers on the hunt for new hires and Job Seekers looking for work. It's a unique approach that proves real connections provide real value. The KROWSPACE founders believe instant connections between Job Providers and Job Seekers will allow employers to finish more projects and hit more deadlines, allow the unemployed to find work, and help the employed – whether part-time, freelance, or full-time looking to take on a heavier load – find new projects and careers faster than ever before.
The KROWSPACE process is smart and refreshingly simple. Log on and register. Job Providers build a profile and then post a project or job. This is free. After posting a project or a job, the applications will start rolling in. Users who post jobs can visit their "Connections" page to review interested applicants. If an applicant seems like a good fit for the posted job, the Job Provider may click the "CONNECT" button to strike up a one-on-one conversation and review their portfolio. Essentially, the KROWSPACE platform is more than a tool to post jobs and collect resumes, it's a solution that allows direct access to interested candidates so employers can begin the interview process immediately. For Job Seekers, it's important to build an engaging profile as it will be seen by Job Providers considering a connection with them. The search function is much different and far superior than those that exist in the marketplace today. Most sites employ vertical search engine tactics whereas KROWSPACE allows its users to search for jobs, projects, or anything they can muster with a keyword. The results populate and users have three options, each requiring only one click:
1) Follow a user who posts interesting jobs;
2) Apply to a job;
3) Share the job posting with somebody else in their network.
This strategy is a key differentiator of KROWSPACE. If a Job Seeker chooses to "FOLLOW" a Job Provider, then anytime that Job Provider posts a job, it will immediately populate in the Job Seeker's personal Job Feed. This is a brilliant solution for freelancers who are constantly on the search for their next project. This is a feature unheard of in the industry. If the Job Seeker finds the perfect job s/he can take a more direct route by clicking the "APPLY" button and the Job Provider will receive notification and have a limited time to either Connect or Reject. If he/she connects, the interview process begins. If he/she rejects, the Job Seeker continues the search. If the user chooses to "SHARE" a job posting, s/he can share it with anybody in their network whom they feel would be a better fit for the job. That person will follow the link to register on KROWSPACE and then apply to the job.
The KROWSPACE concept is quite unique with a passionate team interested in changing the way the world works. Better, faster, cheaper – that's their approach to get people working. They have adopted a lean startup model comprised of four passionate entrepreneurs with diverse backgrounds. The KROWSPACE team is excited about the platform they've built and the impact it will have on the economy. The team is led by President/CEO Braiden Tinnell, a strategic communications professional of 10 years. Tinnell's response to the most important piece of the KROWSPACE platform is, "we've designed a solution that makes it easier and less time consuming to fulfill human capital needs for the job provider and provides the best solution on the market for job seekers searching for their dream job or tomorrow's project." When asked why they [KROWSPACE] feel it's so important to build a solution around direct and instant connections, Tinnell responded with "it's all about who you know. And at KROWSPACE we provide all of our users with direct access to 'the who.' In this day and age, urgency is often overlooked when it should be expected."
You can follow their social media efforts at http://www.facebook.com/krowspace and http://www.twitter.com/krowspace. And very soon you'll see KROWSPACE making noise in your area.