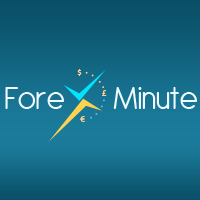 His online portal ForexMinute has now brought in binary options brokers' reviews for the purpose.
London, UK (PRWEB) March 04, 2014
Following the golden rule, Jonathan Millet, the CEO and founder of ForexMinute says that binary options brokers' comparison is essential for traders to understand the overall benefit of trading with a particular brokerage firm. His online portal ForexMinute has now brought in binary options brokers' reviews for the purpose.
According to Mr. Millet, it is fundamental for traders to make informed decisions for higher profitability and that is where the requirement for comparative brokers' reviews which his organization brings in comes handy. He says that selecting the right binary options broker is always a challenge for traders.
However, according to him, with the availability of reviews of the brokerage firms at ForexMinute, it has become more efficient. He admits that reviewers at his organization compile data about binary options brokers and put them together in the manner that helps traders understand each broker well.
Traders Must Compare Features before Selecting a Broker
Though data collection and presentation is a time consuming task, ForexMinute understands its responsibility towards traders and visitors. Thus, it helps traders get better and complete information about the brokerage firms and select the ones that can transform their trading experience for the better.
Additionally, according to Mr. Millet, ForexMinute assures its customers that they can stay assured about the authenticity of the brokerage firm and the data compiled by ForexMinute. Nonetheless, he suggests that traders must consider comparing some factors like trading platforms, bonuses, minimum and maximum deposits required, safety, etc.
Suggesting that traders must talk to the trading account managers when they are new to a particular trading platform, Mr. Millet says that the trading account managers are often experts at their private capacity and help their customers.
About ForexMinute
ForexMinute, the world's leading Forex news and views portal, has become a one-stop solution provider for Forex traders and brokers as well as Bitcoins news. It provides all the required tools to individuals to become a professional Forex trader. Also, it helps Forex brokers provide high-end user-friendly trading experience to traders with an array of resources e.g. financial news by the minute, fundamental analysis, technical analysis, Forex tools and others.
For more information, visit http://www.forexminute.com or call +1 800 758 5780.
You can have the ForexMinute newsletter delivered to you each trading day. Simply sign up today. You will be kept up to date on the latest market action. It's free and simple -http://www.forexminute.com/newsletter.