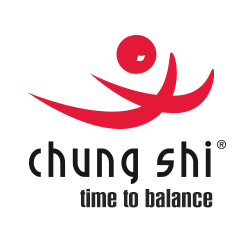 Atlanta, GA (PRWEB) March 04, 2014
Chung Shi North America now provides consumers expanded availability to its unique line-up of healthy footwear offerings through its web store; http://www.chungshiusa.com.
Most people do not realize how much healthy feet contribute to their overall quality of life. People with no diagnosed foot ailments can still arrive home in the evening with much less fatigue if they wear the correct footwear. Chung Shi offers many styles that cross three main product categories, each satisfying distinct needs.
Those categories are:
AuBioMo — the best functional shoe in the industry; enforcing a proper gait, posture, spinal alignment, and core muscle development
Duxfree — a minimalist shoe so feather-light you feel like you are walking on air; yet providing great support and removable insoles
Dux — the toxin-free clog, our "heel spur" shoe; so soft and yet so resilient that the wearer immediately says "Ahhh!" simply by putting them on
Chung Shi is a truly international brand. With a Cantonese brand name, ownership and brand development in Germany, and manufacturing headquartered in South Korea, Chung Shi offered one of the first negative-heel functional shoes, with initial distribution in North America beginning in 2004. Now distributed in over 20 countries, Chung Shi is a global force in healthy footwear.
The name "Chung Shi" can be translated as "evolve/personal growth". This evokes a balanced lifestyle in which we learn from our past while living in the moment and planning our future. With Chung Shi, it is "time to balance".
Chung Shi's online release of its footwear is now available. Visitors may browse and buy at http://www.chungshiusa.com, where they may also find and read a comprehensive clinical study about the benefits of our signature AuBioMo line.
Chung Shi may also be found in many comfort and pedorthic footwear dealers, where visitors can learn about foot biomechanics and understand what products are best for their needs. Chung Shi especially recommends its premier dealer networks; Foot Solutions and Hanger Orthopedics & Prosthetics.
More about the Chung Shi product line
The AuBioMo line has been designed to help the wearer walk the way nature intended by automatically imposing a natural gait and posture. Numerous clinical studies of this shoe have demonstrated it helps elongate the spine and increase core muscle activation by as much as 90% over regular shoes. Unlike many other "rocker" shoes, AuBioMo offers side-to-side stability (one will not fall from of them) while deliberately allowing front-to-back instability, providing needed core muscle strengthening. The shoe helps one "exercise even while stationary." The AuBioMo shoe is ideal for anyone, but it has also been shown to greatly relieve pain for sufferers of Plantar Fasciitis, Heel Spurs, Morton's Neuroma and other foot conditions. It also improves post-operative recovery time by as much as 45%, and it improves mobility for sufferers of chronic diseases such as Parkinson's, MS, stroke, diabetes, and arthritis.
The Duxfree line is possibly the most comfortable shoe one can wear. Lightweight and extremely comfortable, the Duxfree's minimalist styling enables the wearer to feel and respond to the changing terrain. Walkers and runners alike have said they prefer the Duxfree, which has been shown to offer a 17% average increase in muscle activation. Duxfree is also great for relieving heel pain by reducing pressure peaks, making it helpful for treating injuries caused by excessive stress and compression. Moreover, Duxfree are made with toxin-free Duflex II outsoles that are laboratory-verified as contaminant-free.
The Dux shoe is known as the "heel spur" shoe because of its superior comfort, coupled with its resilience (bounce back effect), but it is much more than that. Because of its thermo-reactive chemical composition, this casual footwear is designed to mold itself to the shape of one's own foot, and it offers superior arch and heel support. The Dux superior cushioning beats the competition in an egg-drop demonstration, which is featured on our website and Chung Shi's YouTube channel. Dux is also laboratory-verified as toxin-free, so your feet won't absorb harmful chemicals found in similar-looking shoes. And, our Dux Bio is 30% plant-based; reducing CO2 emissions and making it among the most eco-friendly shoe there is.